Main content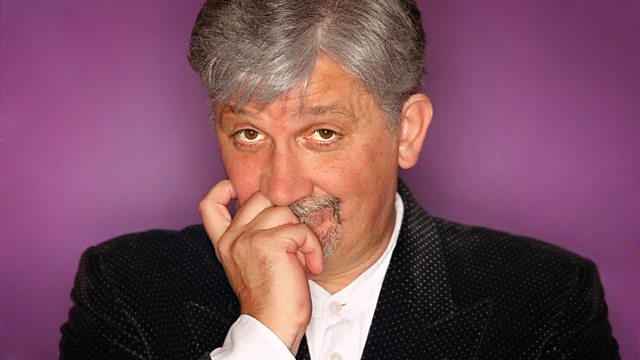 05/02/2012
Russell opens this week's show musing about museums before celebrating swing, the birthday of pianist Keith Ingham and playing something new from Lorraine Feather.
Russell opens this week's show musing about museums, after a family visit to The British Museum. This prompts a fine version of Gershwin's A Foggy Day by Jo Stafford, and connected appearances of Arthur Askey, (The Bee Song), Jim Dale (The Museum Song from Barnum) and Joni Mitchell (Big Yellow Taxi) - all of whom have something to say/sing on the subject.
The 80th anniversary of Duke Ellington's seminal It Don't Mean A Thing (If It Ain't Got That Swing) gives rise to ruminations on the subject of swing, with Frank Sinatra, Isham Jones, Billie Holiday, Paul Robeson and Louis Armstrong all called in evidence.
A birthday salute to pianist Keith Ingham is the third subject today and Russell parades some of Keith's notable appearances as accompanist to Susannah McCorkle and Joyce Breach, as well as membership of Marty Grosz's select band of pilgrims - Destiny's Tots.
Finally, we return to a star of last week, Lorraine Feather, for a sampling from her new album Tales Of The Unusual.
Last on
Music Played
Jo Stafford

A Foggy Day

"Jo Stafford: Key Recordings": 4 CD Set

Arthur Askey

The Bee Song

"Hello Children Everywhere": 3 CD Set

Jim Dale

The Museum Song

"Barnum" Original Broadway Cast

Joni Mitchell

Big Yellow Taxi

Joni Mitchell: Hits

Duke Ellington Orchestra W. Ivie Anderson

It Don't Mean A Thing If It Ain't Got That Swing

"Ivie And Duke – Raisin' The Rent"

Frank Sinatra

Swingin' Down The Lane

"Frank Sinatra: Songs For Swingin' Lovers"

Isham Jones Rainbo Orchestra

Swingin' Down the Lane

"Isham Jones Volume 1"

Billie Holiday

Now They Call It Swing

"Lady Day:Complete Billie Holiday Columbia 1933-44"

Columbia Legacy.
CXK 85470.

Paul Robeson

Swing Low, Sweet Chariot

"The Essential Paul Robeson 1925-1941"

Asv Living Era.
CD AJS 244.

Louis Armstrong & His Orchestra

Swing That Music

"Complete Louis Armstrong Decca [1935-1946]"

Susannah McCorkle

Thrill Me

"Susannah Mccorkle: Over The Rainbow"

The Jazz Alliance.
TJA 10033.

Marty Grosz & Destiny's Tots

With Plenty Of Money And You

Marty Grosz Sings Of Love & Other Matters

Joyce Breach

On The First Warm Day In May

Joyce Breach Remembering Mabel Mercer Vol 1

Lorraine Feather

Ahh

"Lorraine Feather: Tales Of The Unusual"

Joyce Breach

Would You Believe It

Joyce Breach Remembering Mabel Mercer Vol 2
Broadcast