Main content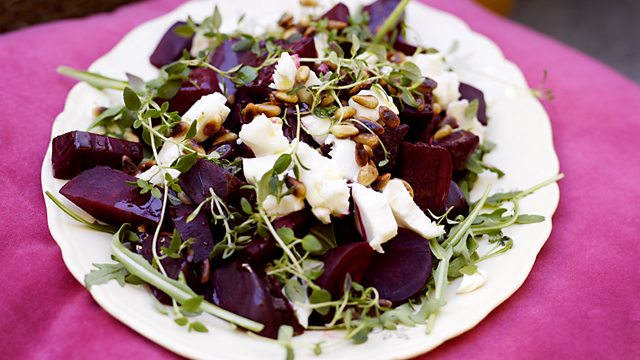 Adventures in Vegetarian Cuisine
Can a new wave of chefs and food writers change mainstream cuisine armed only with vegetable, grain and pulse?
Meat-free cooking is in the spotlight. High-profile food writers are devoting books to delicious meatless food, and there are established restaurants, street-food vendors and new eateries offering vegetarian and vegan fare to diners of all stripes. Is it time for all restaurants and cafes to offer fantastic vegetarian food that doesn't feel like an 'add-on' to the menu?
In this edition of the Food Programme, Sheila Dillon asks if the British public are increasingly opening their minds to the possibilities of a complete plate of food with no meat?
The Food Programme's Carnivore-in-Chief Tim Hayward embarks on a mission to experience what vegetable, pulse and grain can offer.
Along the way meet Yotam Ottolenghi, Denis Cotter and encounter a flower-strewn van, some perplexed football fans and 'pasta' made from radishes.
Producer: Rich Ward.
Last on

Broadcasts