Main content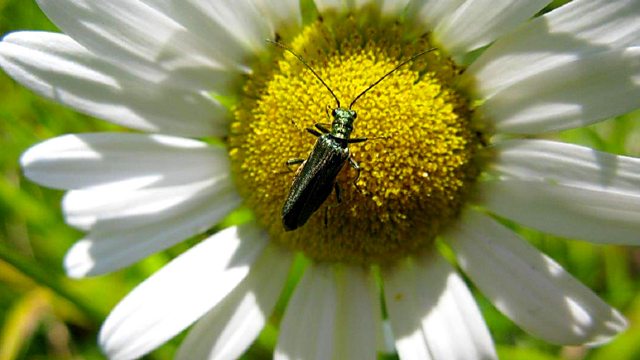 Dippers
Miranda Krestovnikoff visits the Brecon Beacons, where she explores the watery world of the dipper, a bird shaped by the rivers on which it depends.
For Living World this week Miranda Krestovnikoff visits the fast-flowing streams of the Brecon Beacons National park in South Wales to catch sight of dippers. Dippers are extraordinary birds, shaped by the rivers in which they feed . As her companion, Steve Ormerod, dipper specialist and freshwater ecologist from the University of Cardiff points out, they are beautifully adapted to the life aquatic . Their plumage is dense and water repellent allowing them to dive and pick prey from the stream-bed and their blood can carry more oxygen than that of other birds their size.Even their call is pitched to be heard above the white noise of the rushing torrents.
Steve shows Miranda dippers feeding at the edge of streams where they catch small bottom-feeding fish such as bullheads and insects like caddis-fly and mayfly larvae. Steve Ormerod demonstrates the richness of the mountain stream by kick-sampling " for insects, disturbing stones from the stream-bed and catching the potential dipper prey in a net held just downstream.
Not all streams are suitable for dippers, some because they don't have the combination of features that dippers need, but also because pollution has reduced their prey. After exploring the oxygen-rich , upland streams , Steve takes Miranda to Aberfan, downstream in the heart of the once active Welsh coalfields. Here, as a result of improving water quality , dippers are returning to rivers that they deserted many decades before. As indicators of environmental quality, dippers are the "canaries in the coal mine" which tells us that in some areas at least, pollution is on the wane.
Producer: Brett Westwood
Editor: Julian Hector.