Main content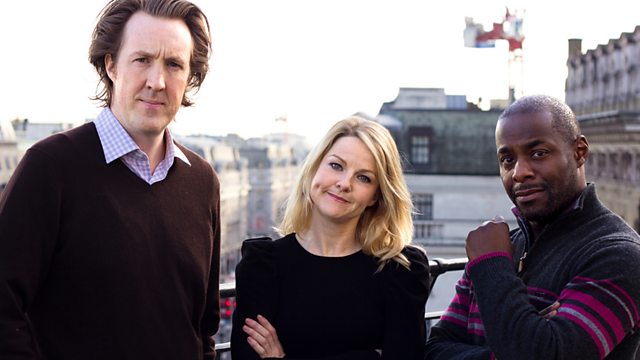 17/01/2012
After Will and Annabelle's disastrous first anniversary, they are off for marriage guidance. Pilot episode. Stars Will Smith. From August 2010.
Pilot Episode - The Anniversary
A weekend break to celebrate their anniversary ends in disaster for Will and Annabelle. Will's terrible anniversary present is the last straw so Annabelle signs them up for marriage counselling.
Guy mediates between Will and Annabelle, with flashbacks to the events that spawned the argument. By the end, the couple find marital equilibrium once more. Sort of.
A repeat of the pilot episode from last year, ahead of the new series which begins next week. Sitcom by Will smith.
EPISODE CAST DETAILS:
Will Smith ..... Will Smith
Annabelle Smith ..... Sarah Hadland
Guy, Darryl ..... Paterson Joseph
John, TV repairman ..... Geoffrey Whitehead
Receptionist, Sally ..... Morwenna Banks
Written by ..... Will Smith
Produced by ..... Tilusha Ghelani
ABOUT THE SERIES
The writer and comedian Will Smith leads the starry cast of Mr and Mrs.Smith. Sarah Hadland (Miranda, The Mitchell and Webb Look, Moving Wallpaper) stars as Will's wife Annabelle. Paterson Joseph (Peep Show, Survivors, Green Wing) plays Counsellor Guy. The series also includes Geoffrey whitehead (Reggie Perrin, Worst Week of My Life) , Susie Blake (Coronation Street; Victoria Wood as Seen on TV) and Morwenna Banks (Absolutely; Skins; Saxondale).
Will's writing credits include Armstrong and Miller (BBC1), Harry and Paul (BBC1), Moving Wallpaper (ITV1), Time Trumpet (BBC2), the multi-award winning The Thick Of It (BBC2) in which he also appears as Phil Smith, and the upcoming Veep (HBO).