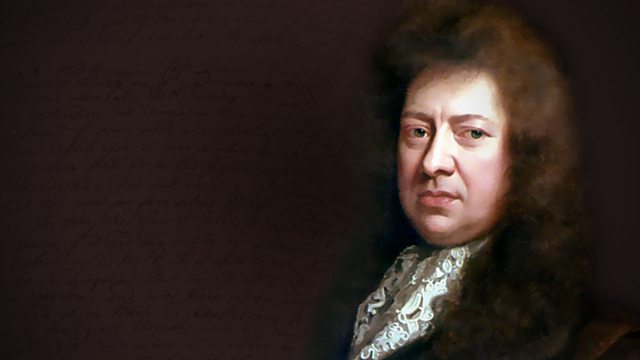 Kris Marshall and Katherine Jakeways return as Mr and Mrs Pepys in Hattie Naylor's dramatisation of the diary for 1662 - a year which begins badly when Sam accidentally whacks Elizabeth in the eye with his elbow as he's waking up. On Twelfth Night they enjoy a feast, including eighteen mince pies, with their neighbours, Lord and Lady Batten, who are also celebrating their 18th wedding anniversary on that day. There's more entertainment on a night out at the theatre when they see Romeo and Juliet - but decide it's the worst play - and the worst acted - they've ever seen.
Cast
Samuel Pepys . . . Kris Marshall
Elizabeth Pepys . . . Katherine Jakeways
Captain Holmes . . . Andrew Wincott
Sir William Batten . . . Richard Mitchley
Lady Batten . . . Marilyn le Conte
Will . . . John Biddle
Captain Cook/Mr Saville . . . Matthew Gravelle
Jane . . . Rebecca Newman
Theme music: Gather Ye Rosebuds While Ye May, words by Robert Herrick and music by William Lawes, sung by Bethany Hughes. Lute, baroque guitar and theorbo played by David Miller. Violin and viol by Annika Gray, and recorders by Alice Baxter.
Historical consultant: Liza Picard
Sound by Nigel Lewis
A BBC/Cymru Wales production, directed by Kate McAll.
Last on
More episodes
Previous
You are at the first episode