Main content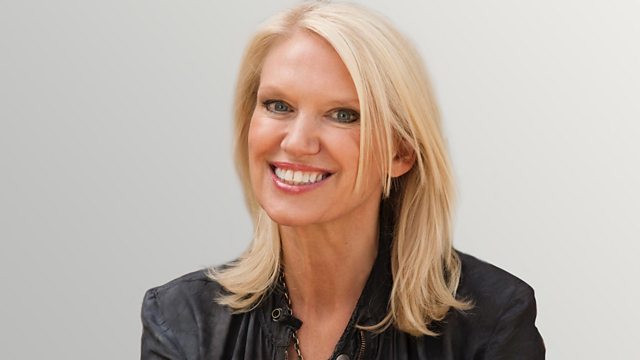 David Seidler, Oscar winning writer of The King's Speech
Claudia meets Oscar winning The King's Speech screenplay writer David Seidler, actor Gary Wilmot, and dancer Adam Cooper who is starring in Singin' In The Rain in the West End.
Claudia meets Oscar winning playwright and film and television writer David Seidler, most successful for writing the play and the screenplay for The King's Speech tells us about the world premiere of the play that inspired the award-winning film. David Seidler's story about how King George VI conquered his debilitating stammer with the help of maverick speech therapist Lionel Logue was one of 2010's most successful films, winning countless awards including four Academy Awards and seven BAFTAs and grossing over $400,000,000 worldwide at the Box Office.
Gary Wilmot tells us about starring in A Bowl of Cherries - a musical revue at London's Charing Cross Theatre that looks at life through a cycle of plays and songs, as observed by two wartime ghosts; Albert and Penny. Gary is Albert Farthing who is trapped in the theatre between this world and the next. Albert is tired of being in limbo and wants to move on but is held back by Penny who is in denial, believing she is still alive and waiting for her big theatrical break. Their story unfolds through the evening, concluding with a dramatic denouement.
Multi award winning dancer and choreographer Adam Cooper discusses leading the cast in the new West End production of Singin' In The Rain. Adam previously created the role of the Swan in Matthew Bourne's Swan Lake, which, after opening at Sadler's Wells Theatre, transferred to the West End, L.A and Broadway.
Giving us the insider's view of Britain's best galleries, exhibitions and museums, the 'Tour Guide's Guide To Art' this week comes from Basingstoke, as Claudia chats to manager Claire Capel from Miletones; a living history museum that has recreated streets, shops and houses from the town's past.
Plus book critic Alex Heminsley talks about bestsellers that people 'haven't heard of' - she discusses the big ebook explosion where writers who are never seen in the shops, or reviewed by the press, are making hundreds of thousands online. And Jason Solomons reviews this week's film releases, including Carnage, and Martha Marcy May Marlene.