Main content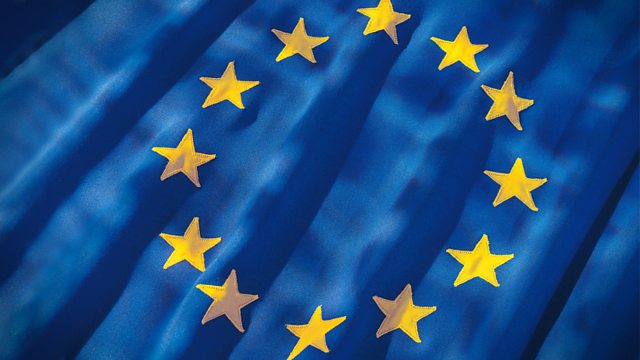 Allan Little looks at the transformation of Europe following the fall of the Berlin Wall in 1989.
Allan Little looks at key moments and issues which brought the EU to the current crisis. In this episode he focuses on 1989 and its consequences.
By the early 1980s the major players in the European project were already committed to some sort of monetary union. But the fall of the Berlin Wall, which happened much sooner than anticipated, propelled the project forward with a new urgency. France - and others - feared a resurgent Germany would pull the axis of Europe east. Germany too wanted to send a message that it continued to see its future anchored at the heart of the EU: it would give up its cherished deutschmark and embrace the euro. Civil servants and politicians describe the bargaining that took place to close the deal. Compromises were made that would come back to haunt the union as early as 1992 when the Exchange Rate Mechanism - which precipitated one the UK's most serious financial crises - showed the difficulties of maintaining a single currency across very different economies.
Producer: Jane Beresford.
Last on
More episodes
Previous
You are at the first episode
Broadcasts