Main content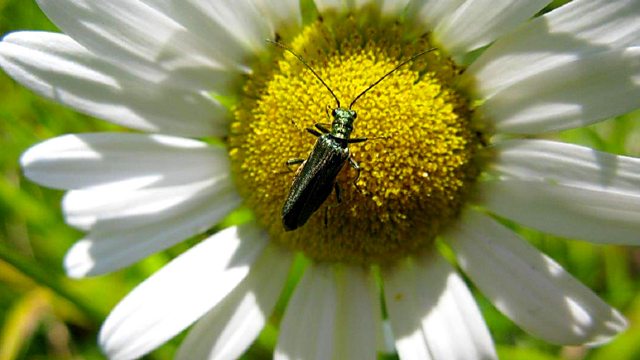 Jackdaw Roost
For this Living World, Joanna Pinnock wonders what makes jackdaws roost together. To find out she joins corvid scientist Dr Alex Thornton to watch the birds at a roost at dawn.
For this week's Living World, Joanna Pinnock heads to a site in Cambridgeshire which is currently part of a long term study into jackdaw behaviour. Here she meets Dr Alex Thornton on a blustery morning before dawn. As first light begins to creep silently over the horizon the first chattering's of a jackdaw roost can be heard. With increasing light, this chatter becomes louder until at some given signal, the jackdaws simultaneously leave their night roost in a cacophony of sound. It is a winter spectacle often overlooked but rivalling any in the natural world. So what is actually going on here?
Some corvid roosts are recorded in the Domesday Book and throughout history they have associated themselves with humans, and even have a sinister reputation as robbers of rare and precious gems. Corvids are known for their intelligence, in fact some scientists refer to members of the crow family, as the Feathered Apes. Science understands the biology of these birds, they pair for life, and a strong social cohesion exists, but as Dr Thornton expands, these familiar birds are deeply mysterious. There is a lot more to jackdaws than meets the eye. In fact the jackdaw eye is unusual in the animal kingdom in that it is similar to a human eye and will gaze at an object inquisitively. As the birds head out into the fields to feed, Joanna herself goes in search of them, asking why jackdaws are often in mixed flocks with rooks.
All too soon the light begins to fade, and so the pair head back to find pre roost birds in trees around the village. As night gathers, jackdaws in their thousands provide an aerial dance over the Cambridgeshire countryside, before in a role reversal of the morning, a given signal returns them to the roost once more.
Producer Andrew Dawes
Last on