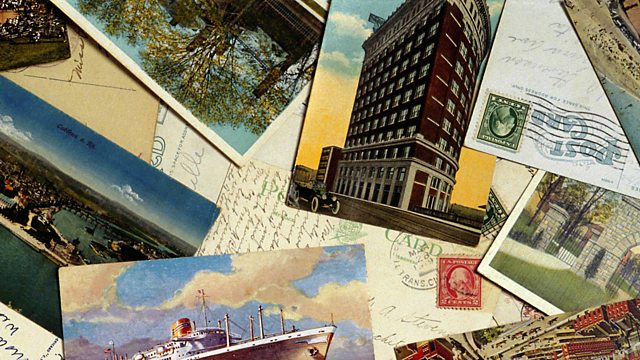 Postcards
Sarah Cuddon discovers that a postcard can be much more than a simple 'wish you were here' memento.
Sarah Cuddon explores the pleasure of the postcard. With reference to authors, such as the Chilean novelist Robert Bolano, composers including Edward Elgar and poets (among them, Charles Simic) who have found inspiration and comfort in the writing, drawing and sending of cards, she celebrates a rare medium.
And we hear the story and the correspondence of two friends, Laura Eades and Retta Bowen, who dedicated themselves to writing a postcard to each other every day for a month.
Producer: Alan Hall
A Falling Tree production for BBC Radio 4.