Main content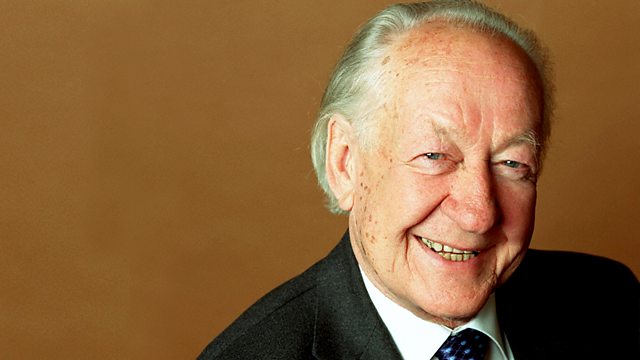 The Brian Matthew Story
James Moir celebrates the Sony Award-winning Brian Matthew, a true icon of the airwaves, who joined the BBC in 1954 and presented the popular weekly show Sounds of the 60s.
James Moir celebrates Brian Matthew, a true icon of the airwaves, who began his broadcasting career in Germany and trained as an actor at RADA before joining the BBC in 1954.
Here Brian became a popular voice on the BBC Light Programme, hosting Saturday Club and Easy Beat, which attracted audiences in their millions with just about every pop personality of the day lining up to appear, including The Beatles.
In 1961, Brian became the regular host of ABC TV's Thank Your Lucky Stars, a Saturday evening pop music fixture that went head-to-head against BBC TV's Juke Box Jury. The show featured big acts from Britain and the US and also made a personality of young Janice Nicholls from Wednesbury, who became a permanent fixture in Spin A Disc. During this segment, a panel made up from the audience gave marks out of five to the latest releases and Janice, in her broad Midlands accent, started something of a national catchphrase with "Oi'll give it foive".
In 1973, Brian hosted a series called My Top Twelve, in which popular performers like Duane Eddy, Brian Ferry and Ringo Starr were invited to share their thoughts and favourite music (a sort of Desert Island Discs for Radio 1). And from 1978 to 1990, he hosted the nightly Radio 2 Arts programme, Round Midnight, for which he won the 1987 Pulitzer Publishing Award. Prominent figures from the world of arts regularly appeared including Sir George Solti, James Cameron, Henry Mancini, Peter Schaufuss and John Fowles.
In 1990 came another long-running show, Sounds Of The 60s, which won a Gold Sony Radio Award in 1996. And at the 2008 Sonys, Brian was presented with another Sony Gold Award to celebrate his impressive record of more than 50 years of national and international radio broadcasting. Brian presented Sounds of the 60s for 27 years.
James Moir, Controller of Radio 2 until 2004, introduces contributors including singers Craig Douglas, Helen Shapiro, John Leyton, Mark Wynter, Maureen Evans, Thank Your Lucky Stars' Janice Nicholls, clarinettist Acker Bilk, and broadcasters David Jacobs and Ken Bruce.