Main content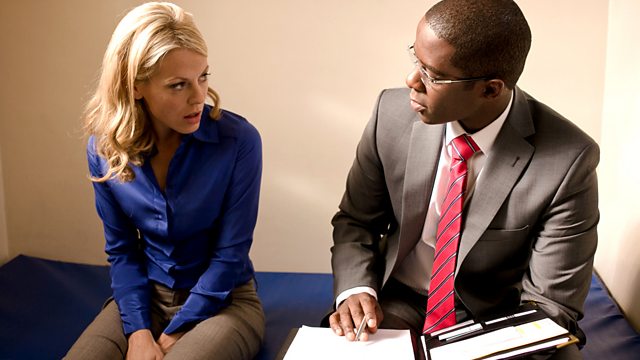 Drama series about a group of con artists. The gang plan an inheritance scam to bring down their latest mark, but are unaware that they're being targeted by corrupt cop DI Fisk.
The gang are on a high after finishing a successful con on a night club owner but their celebration seems premature when, a short while later, corrupt policeman DI Fisk meets with one of his underworld contacts who has a task for him - get Mickey Stone.
Unaware that they're now being targeted by Fisk, Mickey and the gang move on to their next mark - Linda Runcorn, the corrupt owner of an online travel guide. When Mickey learns that Linda's rich grandmother had been disinherited, leaving Linda with only a prized bracelet, they decide upon an inheritance scam. They'll pretend to be an heir hunting firm and approach Linda with the news that she's about to receive a huge inheritance. To convince her they'll show a matching bracelet, supposedly found amongst her dead relative's things.
Meanwhile Fisk arrests Sean's former girlfriend and pickpocket, Kat, on false charges and insists she infiltrate the group to spy on the con. Single mother Kat has no choice but to agree and, playing down on her luck, she entices Sean to let her help, reporting back to Fisk on their plans. Sean convinces Mickey to let Kat assist Emma with the switch, unaware that Fisk has demanded Kat plant drugs in Emma's case. As the meeting ends Emma is arrested and Sean is devastated.
Fisk's next step is to offer Mickey a deal - Emma's freedom in exchange for payment. But Mickey suspects correctly that Fisk is trying to arrest him for bribing a police officer and refuses. Frustrated by Mickey's refusal, Fisk offers a distraught Sean a deal - give up Mickey and Emma will go free. Is Sean about to betray Mickey and send him to jail? This may be one police trap that Mickey can't escape...
Clips

Credits
| Role | Contributor |
| --- | --- |
| Mickey Stone | Adrian Lester |
| Albert Stroller | Robert Vaughn |
| Ash Morgan | Robert Glenister |
| Sean Kennedy | Matt Di Angelo |
| Emma Kennedy | Kelly Adams |
| Eddie | Rob Jarvis |
| DI Sid Fisk | Patrick Baladi |
| Linda Runcorn | Nina Sosanya |
| Kat Farmer | Skye Lourie |
| DCI Angela Wainwright | Sophie Ward |
| DS Loach | Lloyd Hutchinson |
| Seedy Bob | Phil Cornwell |
| Sheldon Greyshot | Martin Wimbush |
| Man in Dark Suit | Carl McCrystal |
| Tall Man | Nicholas Boulton |
| Writer | Ryan Craig |
| Producer | Jane Hudson |
| Director | Roger Goldby |