Main content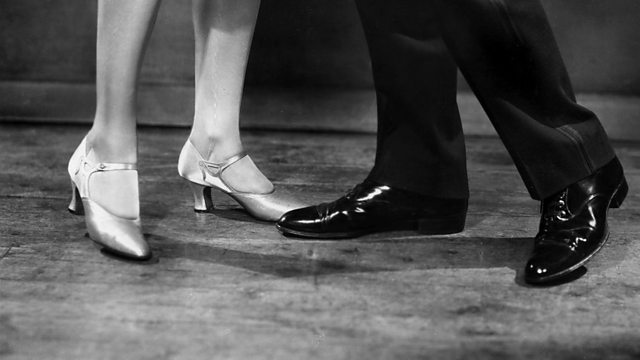 A Last Excuse Me Dance
Felicity Finch tells the story of the reunion of writer Shirley Hughes and her 1940s dance partner - 70 years later. From 2012.
The ever-popular children's writer and illustrator Shirley Hughes published a magazine article recalling the dances she attended as a teenager growing up in wartime West Kirby.
Readers responded with their own memories of similar dances in other parts of the country. Amongst them was the writer and journalist, Philip Purser. But he didn't just remember similar dances: he remembered exactly the same ones.
Now, over 70 years after Shirley and Philip danced the foxtrot and joined in a Paul Jones or an Excuse-Me dance together, they are reunited for the very first time, not only in recalling these Saturday night dances but with the promise of taking to the dance-floor one last time.
Felicity Finch, herself a keen dancer, hears from Philip and from Shirley about their memories of the dances and the music, the clothes and shoes, and about the heated atmosphere of teenage courtship in West Kirby as nearby Liverpool blazed in the Blitz. She tracks down the girl whom Shirley envied above all others and whom Philip most desired - Joan Brotherton, now also in her late 80s - and hears her side of the story.
Finally, she reunites Philip and Shirley for what may be a last Excuse Me Dance.
Producer: Beaty Rubens
First broadcast on BBC Radio 4 in January 2012.
Last on
Broadcasts