Main content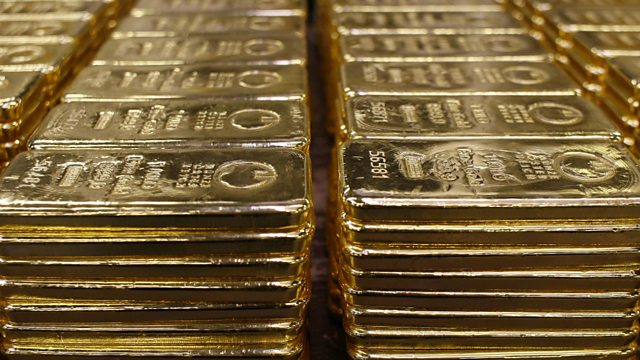 Capitalists Against the Super Rich
Edward Stourton meets the defenders of capitalism turning against the undeserving rich. Right-of-centre voices now condemn financial excess, but what will they actually change?
Are the champions of the capitalist system now turning against the super-rich? And if they are, what will they now do about it? In this week's Analysis, we meet leading figures of the centre right who suddenly seem to have something in common with the political left: a moral aversion to the an era of high finance that saw huge payouts to a few, and bailouts funded by the rest. Prime Minster David Cameron opened 2011 with a speech criticising a system where "a few at the top get rewards that seem to have nothing to do with the risks they take or the effort they put in." He promises change, but how can that be achieved without undermining the logic of capitalism? Edward Stourton meets influential defenders of market forces who say they can keep the best of free trade but exclude the undeserving rich.
Interviewees:
Jesse Norman MP
Matthew Hancock MP
Nadhim Zahawi MP
Charles Moore, former editor of The Daily Telegraph, The Sunday Telegraph and The Spectator
Donald Winch, Emeritus Professor of Intellectual History at Sussex University
Raghuram Rajan, Professor of Finance at the University of Chicago's Booth School of Business
Producer: Mukul Devichand.
Newsnight economics editor Paul Mason interviews the controversial economist Steve Keen.

Why has pay not risen in line with profits? TUC economist Duncan Weldon investigates.
Featured in...
A collection of programmes exploring issues from the world of business and finance