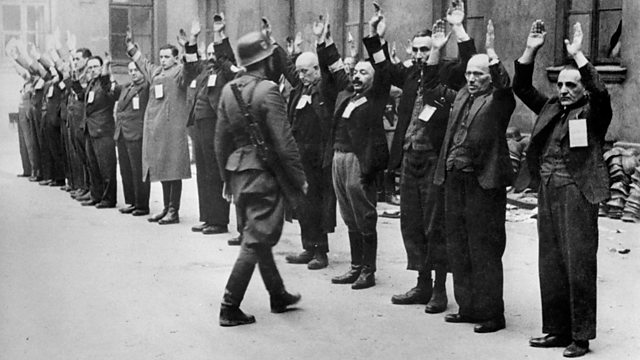 The Hidden Graves of the Holocaust
Jonathan Charles is given unique access to the team of British forensic archaeologists carrying out the first coordinated scientific attempt to locate the remains of Holocaust victims at the site of Treblinka's death camp.
Over 800,000 Jews were murdered at the camp from 1942 to 1943 as part of Operation Reinhard, the name given by the Nazis for the plan to exterminate the Jews of Poland. After an uprising by prisoners, the camp was destroyed by the Germans who wanted to erase all evidence of their crimes. Unlike Auschwitz where its gas chambers and crematoria have survived, the memorial at Treblinka now consists of 17,000 stones with the names of places where Jews were transported from all around Europe.
Now for the first time, a team led by Caroline Sturdy Colls from the University of Birmingham, will use the latest imaging techniques to locate Treblink's mass graves and the location of its buildings. The project will not break the ground, respecting Jewish Halacha law which forbids the disturbance of the dead, but instead will use geophysics such as ground penetrating radar, aerial and satellite imagery in conjunction with witness testimony and archival evidence. There are thought to be a number of large grave pits around the camp, which at the moment visitors may not realise they are walking over.
Along with the Treblinka memorial authorities, the project has been approved by the Chief Rabbi of Poland Michael Schudrich, who says the work is very important and has implications for other Holocaust grave sites around Europe. The programme also includes interviews with Kalman Taigman, one of the last remaining survivors of Treblinka and Holocaust expert Dr Yitzhak Arad.
Presenter: Jonathan Charles
Producer: Simon Jacobs
A Unique Production for BBC Radio 4.