Main content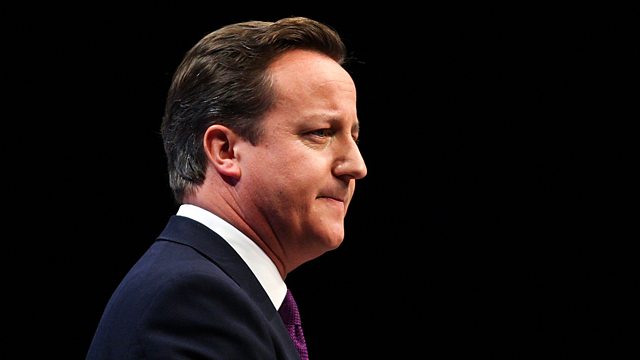 Steve Richards concludes his exploration of Cameron's vision for the state and society, detailing the struggles and obstacles as the government tries to roll out its bold reforms.
When David Cameron became the Conservative leader in 2005, he memorably declared "There is such a thing as society; it's just not the same as the state".
Steve Richards, of "The Independent", presents a three-part series telling the story behind that famous phrase, tracing David Cameron's vision of a reformed state and a Big Society from the early days of opposition to the reality of government.
From the early days of his leadership campaign, David Cameron and his advisers were working on bold ideas which they said would reshape the state, decentralise power and strengthen society. From 2009 onwards the phrase "The Big Society" was used to describe these ideas.
The Big Society became the basis of an ambitious programme for government which the Conservatives were able to present with the help of the Lib Dems, who shared some of the same ideas.
In episode 3, we trace what has happened to this programme of policies since, exploring the political and practical difficulties which have occurred along the way.
And we ask what the future holds for David Cameron's "big idea". Will it continue to be his self-proclaimed driving mission?
And what lasting impact will his ideas have on the state and society in Britain?
Interviewees include the former no 10 Director of Policy, James O'Shaughnessy, and the Chief Secretary to the Treasury, Danny Alexander.
Producers: Martin Rosenbaum and Leala Padmanbhan.
More episodes
Next
You are at the last episode