Main content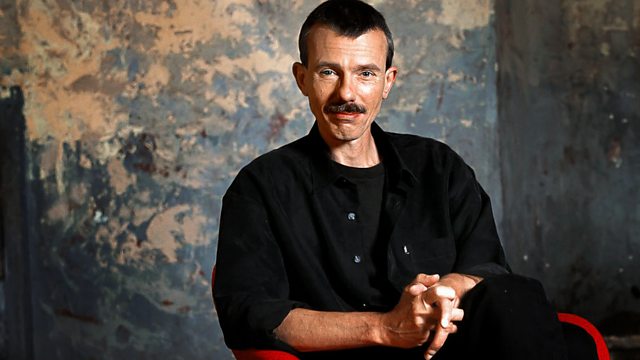 01/02/2012
Jonathan Swain presents a performance of Handel's Rinaldo from the BBC Proms 2011.
Jonathan Swain presents a performance of Handel's Rinaldo from the BBC Proms 2011.
12:32 AM
Handel, Georg Frideric [1685-1759]
Rinaldo
Sonia Prina (contralto - Rinaldo), Varduhi Abrahamyan (contralto - Goffredo), Annett Fritsch (soprano - Almirena), Brenda Rae (soprano - Armida), Luca Pisaroni (baritone - Argante), Tim Mead (countertenor - Eustazio), William Towers (contertenor - A Christian Magician) Glyndebourne Chorus, Orchestra of the Age of Enlightenment
Ottavio Dantone (director)
3:14 AM
Mendelssohn, Felix (1809-1847)
Meeresstille und gluckliche Fahrt - overture (Op.27)
Orchestre National de France, Riccardo Muti (conductor)
3:27 AM
Beethoven, Ludwig van (1770-1827)
Quartet for strings in F major "Rasumovsky" (Op.59 No.1)
Quatuor Mosaïques
4:07 AM
Albinoni, Tomasi (1671-1750)
Concerto à 5 for oboe & strings in D minor (Op.9 No.2)
Frank de Bruine (oboe), The King's Consort, Robert King (director)
4:19 AM
Liszt, Franz [1811-1886]
Legende No.1: St Francois d'Assise prechant aux oiseaux (S.175)
Jos Van Immerseel (piano - instrument is an Erard of 1897)
4:31 AM
Dubois, Pierre Max (1930-1995)
Quartet for flutes
Valentinas Kazlauskas, Lina Baublyte, Albertas Stupakas, Giedrius Gelgoras (flutes)
4:39 AM
Gade, Niels Wilhelm (1817-1890)
Ved solnedgang (Op.46) - for choir and orchestra
Danish National Radio Choir, Danish Radio Concert Orchestra, Roman Zeilinger (conductor)
4:47 AM
Fougstedt, Nils-Eric (1910-1961)
Concert Overture (1941)
Finnish Radio Symphony Orchestra, Jukka-Pekka Saraste (conductor)
4:55 AM
Hellendaal, Pieter (1721-1799)
Sonata no.8 in G for cello and continuo (Op.5) from 'Eight solos for the violoncello with a thorough bass'
Jaap ter Linden (cello), Ton Koopman (harpsichord), Ageet Zweistra (cello continuo)
5:05 AM
Manchicourt, Pierre de (1510-1564)
Nunc enim si centum lingue sint (Antwerp 1547)
Corona Coloniensis, Peter Seymour (conductor)
5:13 AM
Stants, Iet (1903-1968)
String Quartet No.2
Dufy Quartet
5:27 AM
Gossec, François-Joseph (1734-1829)
Symphony in D major (Op.5 No.3) 'Pastorella'
Tafelmusik Orchestra, Jeanne Lamon (conductor)
5:43 AM
Mendelssohn, Felix (1809-1847)
Concerto for violin, piano and string orchestra in D minor
Leonidas Kavakos (violin), Enrico Pace (piano), Risør Festival Strings
6:21 AM
Beethoven, Ludwig van (1770 -1827)
Sonata for piano no. 24 (Op.78) in F sharp major
Cédric Tiberghien (piano)
06:30 AM
Radio 3 Breakfast.