Main content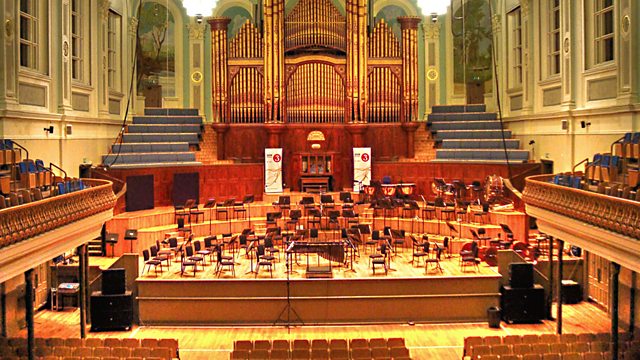 Classical Opera Company - Kozeluch, Mozart
Ian Page conducts the Classical Opera Company and soprano Sarah-Jane Brandon in two concert arias by Mozart and symphonies in G minor by Mozart and Kozeluch.
Live from the Wigmore Hall
Presented by Petroc Trelawny
A concert of remarkable G minor symphonies by Mozart and Czech contemporary Kozeluch which frame arias by Mozart.
Ian Page conducts a programme featuring the two magnificent concert arias conceived by Mozart for the celebrated Czech soprano Josepha Duschek. One story has it that the soprano kept Mozart locked up in a pavilion in her garden until he had written 'Bella mia fiamma' for her - Mozart allegedly retaliated by writing an extremely tricky part for the soloist - certainly it's a work which tests any soprano. Tonight the soprano is the young South African - Sarah-Jane Brandon - who has won rave reviews since winning the Kathleen Ferrier Competition in 2009.
These arias are framed by two symphonies in G minor - Mozart's 40th Symphony was one of only two symphonies he wrote in a minor key and has become one of his most popular pieces. Much less well known is
the G minor Symphony of Czech composer Leopold Kozeluch, a contemporary of Mozart - and sometimes bitter rival - but very popular at the time in Vienna. Compare their works in this intriguing programme.
Kozeluch - Symphony in G minor
Mozart - Ah, lo previdi. Ah, t'invola agl'occhi miei
Mozart - E Susanna non vien. Dove sono i bei momenti from Le nozze di Figaro
Mozart - Bella mia fiamma. Resta, o cara
Mozart - Symphony No. 40 in G minor K550
Sarah-Jane Brandon (soprano)
Classical Opera Company
Ian Page (conductor).