Main content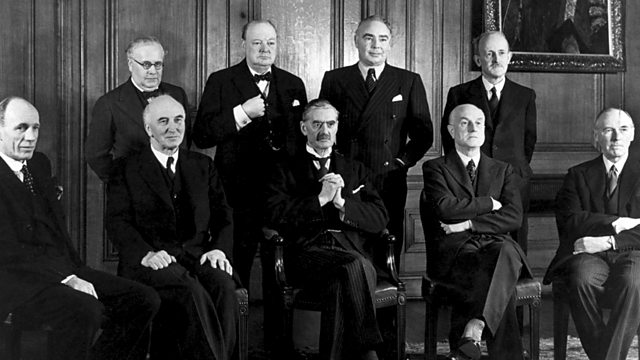 Sea Change
The story of the battle between appeasers and anti-appeasers and the formation of a coalition government in 1940.
By John Fletcher.
This is the story of the battle between appeasers and anti-appeasers in the period before - and just after - the start of the Second World War, and the formation of a coalition which, like the election of 2010, abruptly ruptured all previous political alignments.
New political alliances and social organizations - which had first arisen in the Bridgwater by-election of 1938, but which had been ignored by the London-based political and media establishments - united in their fight against appeasement. Suddenly and dramatically, in May of that year, this new united front rose against the government and, in the space of only three days, overthrew it. Somewhat surprisingly, the magnificent story behind this overthrow is little known. It is a story of ferocious loyalty and betrayal, outrageous media manipulation, blackmail, prejudice - and not a little courage.
The appeasers are principally represented by Neville Chamberlain and his ruthless, over-protective spin doctor Joseph Ball - a man who would have eaten Alistair Campbell for breakfast. The anti-appeasers, battling through various foreign policy crises, are a disparate group: an Australian, Rex Leeper, the Foreign Office's press officer, constantly - and largely unsuccessfully - countering Ball's pro-appeasement spin from Number 10; Harold Nicolson MP, bravely opposing appeasement amid the innuendos of fellow backbenchers and Ball's press smears; Vernon Bartlett, a radical foreign correspondent for the News Chronicle, who is asked to stand as the anti-appeasement candidate in the Bridgwater by-election; and Guy Burgess, anti-appeasement patriot, communist and BBC political producer, who is blackmailed over his homosexuality by Ball into couriering secret messages between Chamberlain and the dictators.
The fascinating and little known story of the struggle to establish the coalition government of 1940 - a story of idealism, blackmail, and political skulduggery. Based on real events.
Harold Nicolson ..... Charles Edwards
Joseph Ball .... Kim Wall
Neville Chamberlain ..... John Rowe
Rex Leeper ..... Richard Dillane
Guy Burgess ..... Carl Prekopp
Vernon Bartlett ..... Adam Billington
Rev. Cresswell Webb ..... Gerard McDermott
Metford Bown ..... James Lailey
Queen Elizabeth ..... Adjoa Andoh
Other parts played by Christopher Webster and Rikki Lawton
Directed by Marc Beeby
First broadcast in January 2012.
Last on