Main content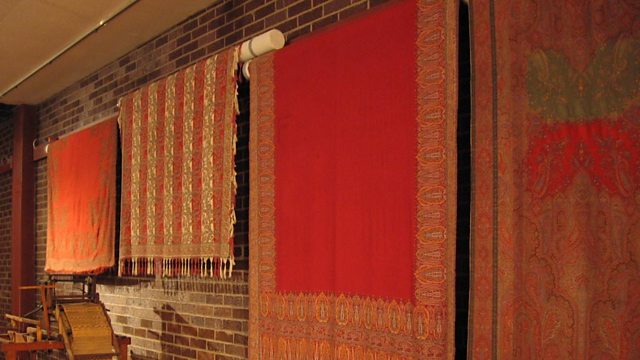 Genealogist Prof Bruce Durie and Scottish Local History Forum secretary Dr Eric Graham investigate what records can reveal about the working lives of our ancestors.
3/8
This week presenter Bill Whiteford looks at occupations. Resident genealogist Professor Bruce Durie and Secretary for the Scottish Local History Forum Dr Eric Graham reveal what records can reveal about the working lives of our ancestors.
HATMAKING
Carol Gilbert has been doing family history research now for thirty years. Her search took her to Wales, Ireland and eventually Scotland where she discovered links to the cosmopolitan Hat Making industry in Glasgow during the 1880's.
MERCHANT SEAMEN
Our next historical tale begins with a poem which has been handed down generations of one family. It tells the tale of an officer who died at sea on a voyage from Shanghai to London. Morag Peers believes "The Lines on the Death of Mr Joseph Clarke" holds the key to solving her family history.
SCOTTISH WORKERS REPUBLICAN PARTY
Peter McIntyre was a founder member of the Scottish Workers Republican Party alongside the likes of Mr John Maclean. However, unlike his counterparts the man who was known as "The Cloth Cap King of Govan" remains largely unrecognised for his contributions to Politics in the 1920's. Cousins Sheena Nelson and Jeanette McIntyre are proud of their family links to the colourful character.
THE CIRCUS
Malcolm Gray inherited a vast amount of genealogy from an ancestor who literally reached the dizzy heights of success in her chosen career. Winifred Innes was the only British member of one of the most outstanding circus high-wire acts of the Century, The Great Wallendas.
PAISLEY PATTERN
Eileen Duncan has been researching her family tree since the early 1980's. Her research took her through various occupations including surgeons and grocers. However, it was her ancestral link to the iconic Paisley Pattern Industry which she is most intrigued by.