Main content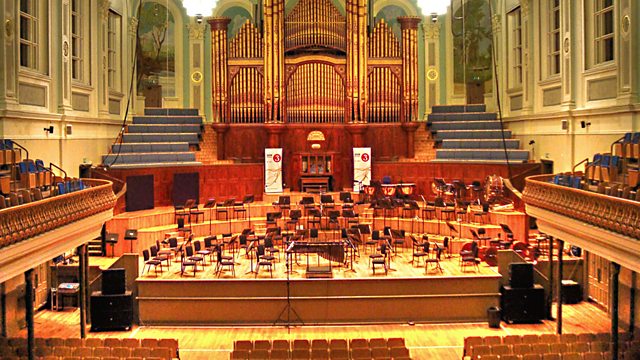 Bournemouth Symphony Orchestra - Weber, Dvorak, Sibelius
Kirill Karabits conducts the Bournemouth Symphony Orchestra. Weber: Oberon Overture. Dvorak: Cello Concerto in B minor, Op 104 (soloist: Gautier Capucon). Sibelius: Symphony No 5.
The Bournemouth Symphony Orchestra under the baton of Principal Conductor Kirill Karabits performs Weber's overture Oberon, Dvorak's Cello Concerto (with Gautier Capucon as soloist) and Sibelius's 5th Symphony.
Weber's Shakespeare-inspired opera Oberon has never really caught on. It's overture, though, has become a favourite and it begins with a portrayal of the magical forest where Oberon lives - a great moment for the horns!
Dvorak's concerto for the cello is one of the most famous of all and he wrote it while living in the United States. It's lyrical sound-world hides both a story of personal tragedy for the composer as well as an exile's longing for home. While working on his 5th Symphony Sibelius said that it was 'as if God the Father had thrown down pieces of a mosaic from the floor of heaven and asked me to work out the pattern.' It took him a while to solve the puzzle but what he eventually produced has become one of his best-loved works - by turns intimate, powerful and exciting.
Presented by Catherine Bott
Weber: Overture Oberon
Dvorak: Cello Concerto in B Minor Op. 104
Interval: Recordings of chamber music played by Gautier Capucon and his violinist brother Renaud
Sibelius: Symphony No.5 in E Flat Major
Bournemouth Symphony Orchestra
Kirill Karabits (conductor)
Gautier Capucon (cello).
Music Played
Bournemouth S O

Bournemouth S O