Main content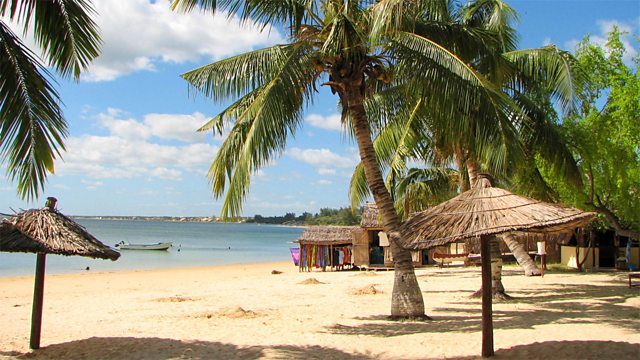 Episode 5
Visiting Madagascar, Lucy Duran travels to Tulear to hear the music of Mandindry, and Anakao, where she listens to mandolins with fishing line strings and the renowned Robert Rindy.
Lucy Duran's in Madagascar to record the island's unique traditional music. This week, she's in the sleepy seaside town of Tulear, home of musician, wrestler and magician Mandindry. Plus she takes a small boat to the remote community of Anakao where she meets a group who play mandolins stringed with fishing line, and has to kill a goat in order to visit the grave of renowned local musician Robert Rindy. Producer James Parkin.
In January 2010 World Routes broadcast three programmes made on the high central plateau of Madagascar. In January 2012, Lucy Duran and the team continue the journey, moving from the plateau down to the coast in the far south. As with all World Routes on-location programmes, all the music was specially recorded in or near the homes of the musicians. This mysterious island is full of extraordinary animal and plant life - home to more unique species than just about anywhere on the planet. But for us, what makes this island of strange dreams, ancestral worship and sorcery so special is its music. And, like the natural life, its unique evolution - neither African nor Asian - makes it a wonderful melting pot of instruments and styles.
Featured in...
This collection features our choice of musical highlights from across the globe.