Main content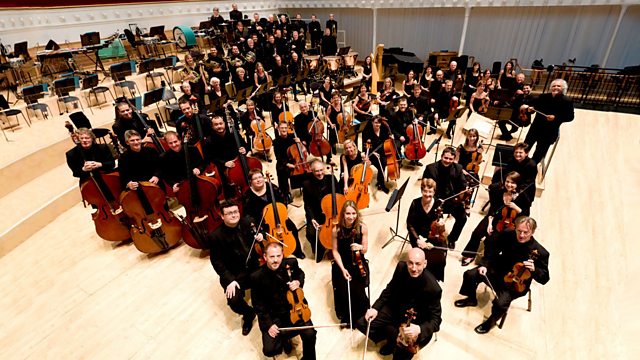 BBC SSO - Mendelssohn, Schumann, Pintscher, Brahms
Matthias Pintscher conducts the BBC Scottish Symphony Orchestra. Mendelssohn: Overture (The Fair Melusine). Schumann: Cello Concerto. Pintscher: Ex Nihilo. Brahms: Symphony No 3.
Recorded in City Halls Glasgow on Thursday 19th January 2012.
Presented by Mary Ann Kennedy
The BBC Scottish Symphony Orchestra is conducted by its Artist in Association, Matthias Pintscher. Described by Clara Schumann as "free but Joyful", Brahms' 3rd Symphony is full of the "mysterious charms of the woods and forests". Clara Schumann's husband's serene, dreamlike cello concerto is played by Andreas Brantelid and in Homage to Brahms, and the world premiere of Ex Nihilo a BBC commission by Matthias Pintscher is his response to Brahms 3rd Symphony using the creative possibilities of the symphony orchestra. The concert opens with Mendelssohn's Fair Melusine overture.
Mendelsshon - The Fair Melusine: Overture
Schumann - Cello Concerto*
Pintscher - Ex Nihilo (World Premiere BBc Commission)
Brahms - Symphony No. 3
Andreas Brantelid (cello)*
BBC Scottish Symphony Orchestra
Matthias Pintscher.