Main content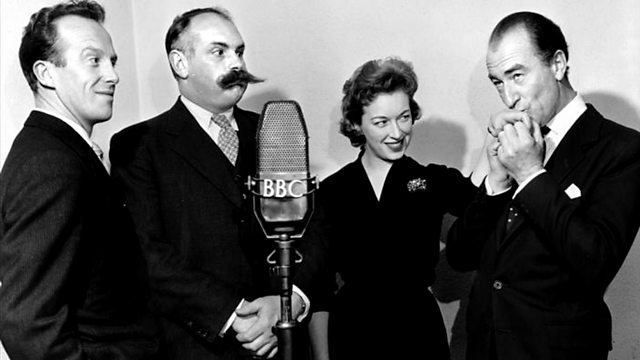 From 12/03/1958
Scary tales of Javanese witchmen, plus Ron and Eth plan a romantic break in Belgium. Stars Jimmy Edwards. From March 1958.
Scary tales of "Javanese witchmen" - and Ron and Eth plan a romantic Belgian in 'The Glums'.
Starring Professor Jimmy Edwards, Dick Bentley and June Whitfield.
Music from Wallace Eaton and the Keynotes and the BBC Revue Orchestra conducted by Harry Rabinowitz.
Scripted by Frank Muir and Denis Norden.
Producer: Charles Maxwell
First broadcast on the BBC Light Programme in March 1958.