Main content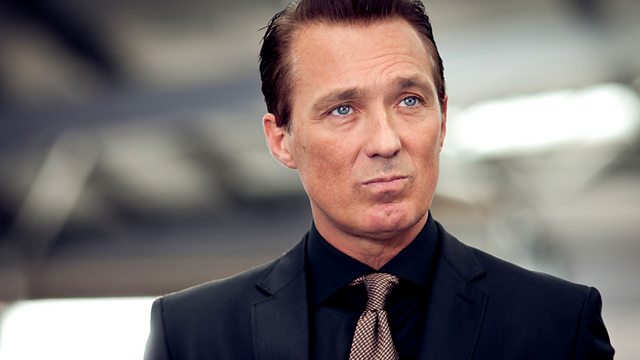 Drama series about a group of con artists. The team face a race against time to locate a missing Picasso and rescue Mickey, who has been kidnapped by a notorious gangster.
The gang have a big problem. Ash and Mickey have tried to capitalise on the theft of a rare Picasso by selling a fake to a well-known collector, Petre Sava. But it was Sava who owned the stolen original, and now he thinks Mickey and Ash were behind the theft. Sava has taken Mickey prisoner, and Ash and the others have just a few hours to find the real stolen painting and return it. If they don't, then Mickey is a dead man.
With their usual contacts unable to give any clues as to the painting's whereabouts, Ash takes the others to visit renowned Picasso forger mad Dolly Hammond. Dolly is truly crazy, and Sean is terrified when she demands a snog from him in return for information. Soon the gang are pointed in the direction of the McCrary brothers, and told that they stole the original painting for renowned gangster Harry Holmes as a present for his father-in-law. To get the painting back they'll need to steal it back from Harry, but all the while the clock is ticking, and Petre Sava is thinking up even more brutal ways of harming Mickey.
Ash plans an elaborate heist to retrieve the painting, but just as they are doing so the police swoop on Harry Holmes and the painting is revealed to be a fake. An exasperated and increasingly desperate Ash realises that the McCrary brothers must have sold Holmes the fake, and prays that they still have the real painting. Sussing that Dolly must have made the fakes for the McCrarys, the gang race back to confront her and find the location of the brothers. As the race leads them first to a hotel and then back to Harry Holmes, the team seem to be running in circles, with the real painting eluding them at every stage. Time is ticking; can Ash pull things around and find the real Picasso, or does this spell the end for poor Mickey?
Clips

Credits
| Role | Contributor |
| --- | --- |
| Mickey Stone | Adrian Lester |
| Albert Stroller | Robert Vaughn |
| Ash Morgan | Robert Glenister |
| Sean Kennedy | Matt Di Angelo |
| Emma Kennedy | Kelly Adams |
| Eddie | Rob Jarvis |
| Harry Holmes | Martin Kemp |
| Petre Sava | Peter Polycarpou |
| Dolly Hammond | Sheila Hancock |
| Cyclops | Bill Bailey |
| Gerald McCrary | Robert Cavanah |
| Bogdan | Neil Bell |
| Louise Holmes | Vanessa Hehir |
| Writer | Tony Jordan |
| Producer | Jane Hudson |
| Director | Adrian Lester |