Main content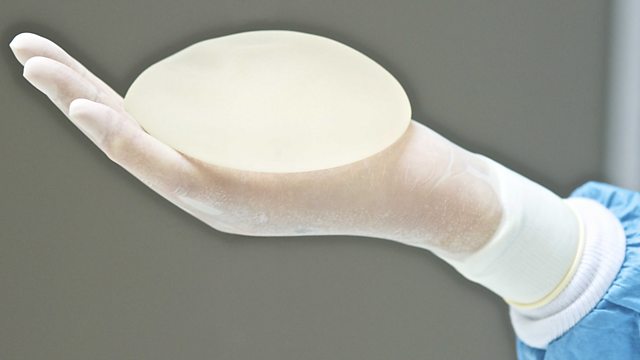 PIP Breast Implants
Simon Cox investigates how faulty breast implants made by the French firm PIP continued to be sold in the UK despite warnings about their safety.
As the NHS prepares to deal with the 3,000 women it treated with PIP implants, Simon Cox asks what will happen to the many more thousands of women who had their surgery in private clinics. How did this faulty product come to be so widely used by the big cosmetic surgery companies, and who will ultimately foot the bill?
Despite repeated warnings to the government regulator, French company Poly Implant Prothese was allowed to sell its cheap breast implants filled with industrial-grade silicone to women in the UK for a decade.
Big companies like Transform and Harley Medical Group now have thousands of former patients demanding that they take the government's lead and remove or replace their implants for free. But thousands more paid companies which have gone bust. Women now battling to get their potentially dangerous implants removed recount their ordeal since finding out they paid for implants filled with silicone never designed for use in people.
Surgeons involved in the urgent review called by Health Secretary Andrew Lansley tell of the days that followed the French government's announcement that it would pay for all PIP implants to be removed. And those involved in the drive to train and educate cosmetic surgeons properly call for government support for ideas that could stop a repeat of this very expensive scandal.
Last on

Melanie Abbott asks whether the cosmetic surgery industry has cleaned up its act.
Broadcast

Featured in...
Investigating developments within the NHS and wider healthcare system.