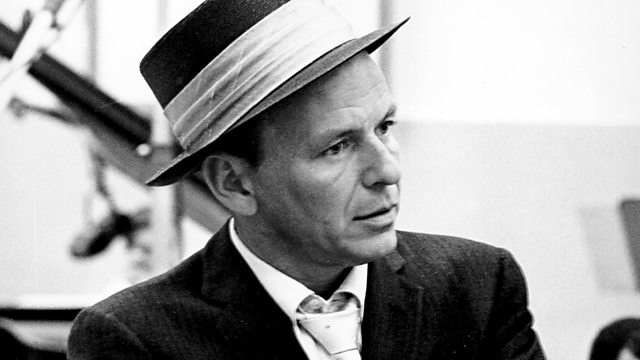 Ol' Blue Eyes of Bayswater
Paul Sexton tells the story of the only studio album Frank Sinatra recorded outside the United States, which was recorded over three days at CTS Studios in Bayswater, west London, during an epic international charity tour of 1962.
The beat boom was on the horizon, with Sinatra recording just six days after the Beatles' first audition for George Martin, little more than two miles away at Abbey Road Studios; and weeks before the Rolling Stones debuted at the Marquee Club. And what happened at those Sinatra sessions has lingered in the memory of those who witnessed them.
Sinatra decided to record an entire album of British songs, featuring the cream of the island's musicians. Arranged by Canadian Robert Farnon, Great Songs From Great Britain included covers of We'll Meet Again, We'll Gather Lilacs and A Nightingale Sang In Berkeley Square, and it wasn't released in America at all until the 1990s.
Frank had recently become the Chairman of the Board at Reprise Records, completed filming The Manchurian Candidate and cut the album Sinatra & Swingin' Brass in Los Angeles. Now it was time to go on the road, with an extensive worldwide tour funded out of his own pocket, raising money for childen's charities. Radio 2's own David Jacobs recalls compering the Royal Festival Hall show that preceded the British album sessions and the curious business of how Frank put his trousers on.
We hear from no fewer than six eyewitnesses to the recording session, including Tony Hatch, then a teenage executive at Pye [who released the album in the UK]. Nancy and Tina Sinatra remember their father's love affair with Great Britain, and there are excerpts from a rare contemporaneous broadcast by Sinatra himself.
Sinatra held his Bayswater studio audience spellbound, and the musicians stood to applaud him at the end of the nighttime sessions. There are further memories from Fred Dellar, John Deacon and David Shrimpton, all of whom went on to careers in the music business but in 1962 were present as members of the UK's Frank Sinatra Appreciation Society. "He LOVED London," remember Nancy and Tina. "He liked you guys. That's that.".