Main content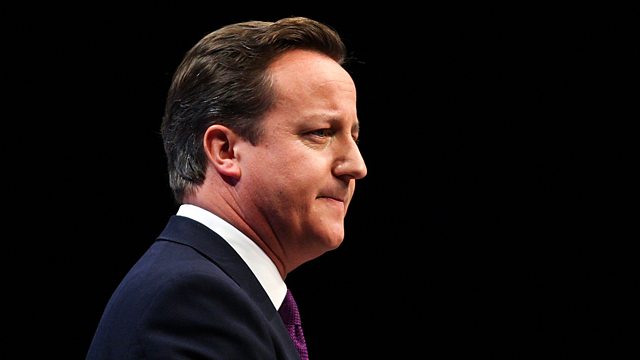 Steve Richards continues the story of David Cameron's quest to reform the state and society, covering the 2010 election campaign and the roll-out of bold reforms.
When David Cameron became the Conservative leader in 2005, he memorably declared "There is such a thing as society; it's just not the same as the state".
Steve Richards, of "The Independent", presents a three-part series telling the story behind that famous phrase, tracing David Cameron's vision of a reformed state and a Big Society from the early days of opposition to the reality of government.
From the early days of his leadership campaign, David Cameron and his advisers were working on bold ideas which they said would reshape the state, decentralise power and strengthen society. From 2009 onwards the phrase "The Big Society" was used to describe these ideas.
In the second episode, Steve follows the tricky journey of the Big Society idea through the 2010 election campaign, in which it played a pivotal role. He talks to critics who claim the theme contributed to the Conservative failure to secure a majority.
He explores the role the idea played in the formation of the coalition and traces the rollout of a bold reform package based on the Big Society vision. Many were surprised by the speed at which the fledgling coalition government rolled out radical reforms in education, health, local government and welfare. How was this possible? What was the role of the Liberal Democrats? And, what early signs emerged of trouble ahead?
Interviewees include the former No 10 Director of Policy, James O'Shaughnessy, and the Chief Secretary to the Treasury, Danny Alexander.
Producer: Leala Padmanabhan.
Last on
Broadcast