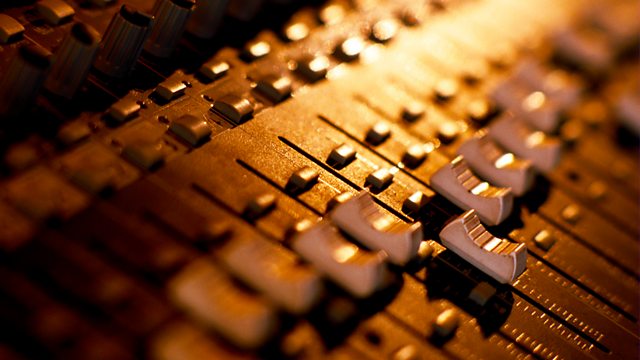 Why Make Music?
Musicians are often asked how they make music - but rarely asked why? In this one hour documentary, musician and Radio 1 Rock Show presenter Daniel P Carter tries to find out the answer, or indeed, as it turn out, the answers.
He starts off with hardcore band Gallows, rehearsing down at Maida Vale, before heading out of the mosh pit to meet a wide variety of musicians - from up and coming grime MC Dot Rotten to The Drums - to find out why they do what they do.
Daniel asks whether or not people make music because they're in the right place at the right time, like being in Seattle when grunge kicked off, or being young in London at the start of punk. We hear from Wade McNeil (Gallows) on how hardcore band Razor Eater inspired him; and Roll Deep's DJ Target talks about growing up with the roots of grime in Bow, East London.
He quizzes Toddla T, J Davey, The Drums, meets journalist Miranda Sawyer and listens as head music therapist from The Barchester Nordoff Robbins Initiative, Stuart Woods, explains why music transforms lives.
Next we meet a range of artists from Emmy The Great to Wild Beasts to find out why they make music, before heading down to south London music project Felix's School of Rock to meet young teenagers who are just starting out.
Scientist Dr Harry Witchel drops by to explain why humans have such a powerful relationship with music and Dot Rotten explains how making music had a powerful impact on his life.
Daniel then turns his attention to two musicians with a purpose: gospel rapper Guvna B who makes music because of his faith; and Riz MC who explains that socially conscious music is having a renaissance. And finally, there's a look into the future to find out how technology is changing the way people start making music.