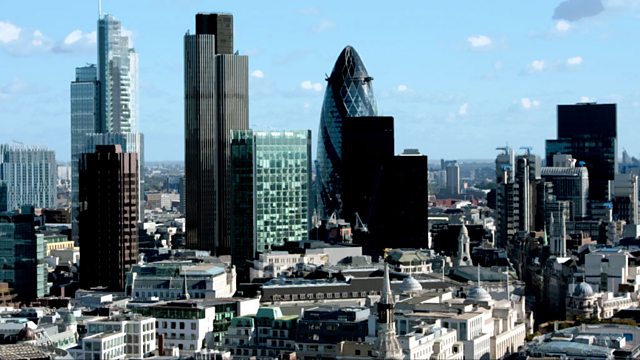 Part 2
Charles Hazlewood and Mick Jones lead an impressionistic portrait of London between the 1948 Olympics and today, mixing voice, archive, and music to create a beguiling introduction to Radio 2's Olympic year.
Other voices heard include those of Barbara Windsor, composer Lionel Bart, architectural historian Dan Cruikshank, and many ordinary Londoners, from cab drivers to costermongers.
This week Charles & Mick touch on Swinging London, the lure of the Hammersmith Palais & the allure of hanging around outside Mick Jagger's house, and we visit the world of the Kray Twins, Wembley Stadium, Carnaby Street, the Barnet Horse Fair & the weird world of the Tube fluffer.
The songs featured in the two shows are a veritable greatest hits of England's capital. This week they include (White Man) In Hammersmith Palais by Mick Jones' own band The Clash; London's Brilliant Parade by Elvis Costello; Down In The Tube Station At Midnight by The Jam; Putting On The Ritz by Kenny Ball & His Jazzmen, Noel Coward's London Pride & the music hall favourite Any Old Iron.
Last on