Main content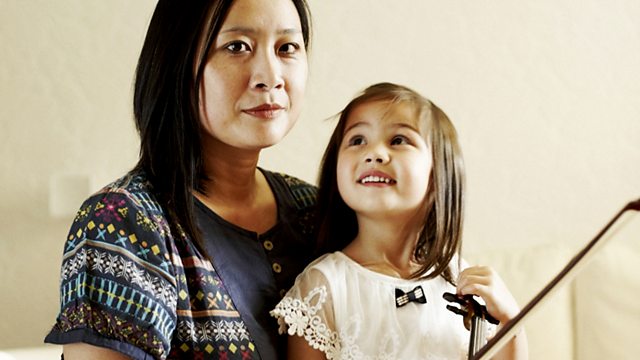 Meet Britain's Chinese Tiger Mums
Documentary. Three British-based Chinese 'Tiger Mothers' enforce a strict regime of extra homework, music practice and discipline to push their children to academic excellence.
In terms of academic achievement, British Chinese children are the most successful ethnic group in this country, and behind each success story you will usually find a formidable Tiger Mother. Play by her rule book, and you get hours of homework and music practice, strict discipline, and not too much time for play. But you are also more likely to get A grades.
Is this the way forward? What is life like in such households? In Hannah Berryman's film, we meet three British-based Chinese mothers doing their best to make sure their children do not pick up the slack habits of their Western counterparts. Do these children lose out in other ways, or are the Tiger Mothers right in simply expecting more from their
To quote Sally, mother of six-year-old Matthew: 'He only does about three hours homework a night - plenty of time to play!'.
Clips

Credits
| Role | Contributor |
| --- | --- |
| Director | Hannah Berryman |
| Producer | Hannah Berryman |
| Series Editor | Nick Mirsky |