Main content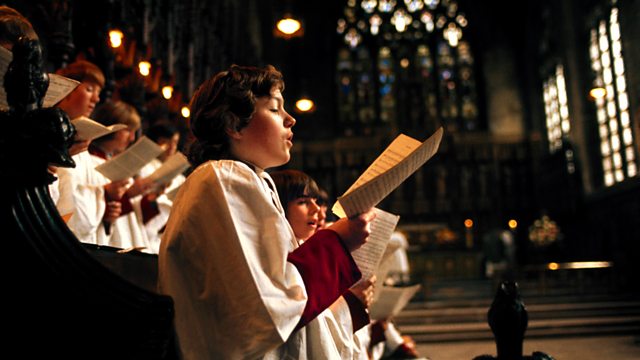 Winchester Cathedral
From Winchester Cathedral.
From Winchester Cathedral.
Introit: Cradle Song (Richard Causton)
Responses: Clucas
Psalms: 93, 94 (Harris, Wesley)
First Lesson: 1 Kings 19vv9b-18
Canticles: Collegium Regale (John Tavener)
Second Lesson: Mark 9vv2-13
Anthem: The Three Kings (Jonathan Dove)
Hymn: Brightest and best (Wessex)
Organ Voluntary: Dans le Verbe était la Vie et la Vie était la Lumière (Messiaen)
Andrew Lumsden (Director of Music)
Simon Bell (Assistant Director of Music).