Main content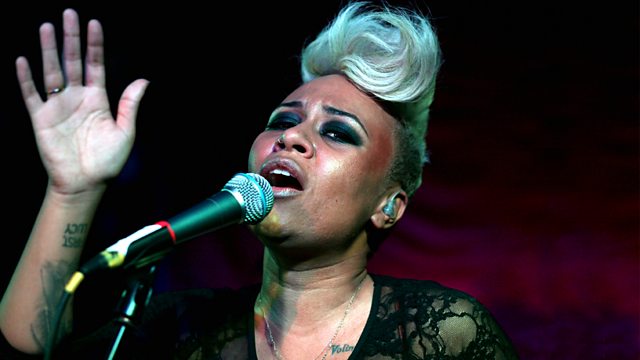 The Crusades; Emeli Sande; Guy Martin
John Wilson talks to Thomas Asbridge about his new TV history of the Crusades, singer Emili Sande, winner of the Brits Critics' Choice 2012, and war photographer Guy Martin.
With John Wilson
Historian Thomas Asbridge discusses his forthcoming three-part TV series about the Crusades, which considers the medieval holy war from both the Christian and the Muslim perspectives.
Scottish singer-songwriter Emeli Sande has won the Brits Critics' Choice for 2012 - a prize for new talent, with previous winners including Adele, Jessie J and Florence And The Machine. She reflects on her unusual career path - she studied medicine and neuroscience before entering the music business full-time.
Early in 2011, photographer Guy Martin travelled to Egypt and Libya to record the unfolding Arab Spring. This project was cut short, when he was seriously injured in a rocket attack. Two of his colleagues, Oscar-nominated filmmaker Tim Hetherington and photojournalist Chris Hondros, were killed in the same attack. Now images Guy produced up to that point are on show, and he reflects on the experience of working under fire.
Gentrification is having an unexpected effect on Hollywood, as it's running out of dark New York alleys to film in. According to reports, only two remain, and even they are under threat of closure. Adrian Wootton of Film London discusses whether the UK will soon suffer a similar shortage of grimy urban locations.
Producer Ellie Bury.
Chapters
Thomas Asbridge on 'The Crusades'

Historian Thomas Asbridge discusses his forthcoming TV series on BBC2 about the Crusades.

Duration: 08:09

Emeli Sande

Scottish singer-songwriter Emeli Sande has won the Brits Critics' Choice for 2012. She reflects on her unusual career path.

Duration: 07:27

Guy Martin

Photographer Guy Martin reflects on his experiences in Egypt and Libya to record the unfolding Arab Spring.

Duration: 08:38

Gentrification: Impact on Hollywood

Adrian Wootton of Film London discusses whether the UK will soon suffer a shortage of grimy urban locations to film in.

Duration: 03:24