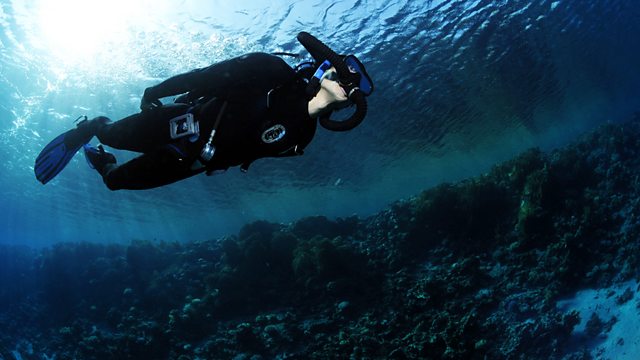 Doctor Kevin Fong learns how we can survive in hostile conditions. He investigates how our bodies react underwater, and how technology lets us survive the ocean depths.
Doctor Kevin Fong sets out to discover how unsuited human biology is to living on much of the planet - and how we have developed the technology to let us survive there.
In this first programme, about how to survive underwater, Dr Fong escapes from a sinking helicopter, walks through a tank of sharks in an antique diving suit and intentionally gives himself nitrogen narcosis.
We have one fundamental problem with water - we can only survive under its surface for as long as we can make one breath of air last. But the way our bodies respond can dramatically alter how long we can make that breath last - a fact graphically demonstrated by Kevin's attempt to escape from the Royal Navy's helicopter escape trainer. As it is plunged into the water and turned upside down, the body's response is to activate its fight or flight response, preparing it for sudden action, but limiting the time he can hold his breath to just 25 seconds. It's long enough to make it back to the surface - but only just.
Travelling to Egypt, Kevin meets Sara Campbell - a champion free-diver, who can hold her breath for over five minutes and dive to depths of nearly 100m. However, to really explore the depths, we need to turn to technology. In an aquarium in Cheshire, Kevin tries one of the oldest diving technologies - a 'Standard Dress' diving suit - with brass helmet and boots. These suits allowed divers to work deep underwater for long periods of time - but they came with a downside - a terrible industrial disease that saw divers coming to the surface contorted or paralysed. To demonstrate its causes, Kevin climbs into a decompression chamber to subject himself to the sort of pressure divers experience.
More episodes
Previous
You are at the first episode
Credits
| Role | Contributor |
| --- | --- |
| Presenter | Dr Kevin Fong |
| Producer | Michael Lachmann |
| Director | Michael Lachmann |
| Executive Producer | Gary Hunter |