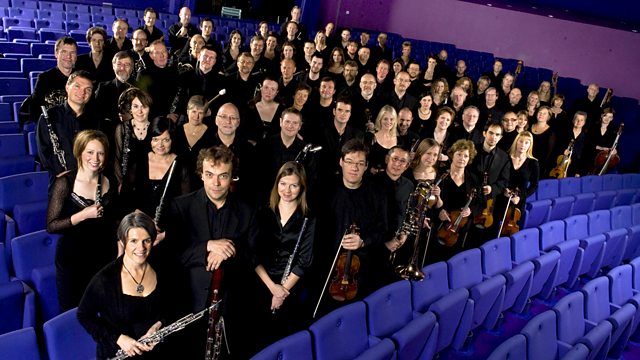 BBC Philharmonic - Malagnini, Bruch, Dvorak
The BBC Philharmonic, conducted by Garry Walker, perform works by Bruch and Dvorak, plus a new commission by Maurizio Malagnini.
Presented by Louise Fryer.
The BBC Philharmonic is conducted by Garry Walker, in a concert from its new home at MediaCity in Salford.
There's a chance to hear Maurizio Malagnini's recent orchestral score, commissioned by the BBC, 'Running in the Clouds'. This colourful score explores the panorama of the Lake District in all weathers, from the viewpoint of running over the fells.
Bruch's little-known double concerto, with clarinet and viola soloists, exploits the singing, lyrical nature of these two solo instruments.
Finally, the dancing rhythms and melodic sweep of Dvorak's music reveal his love for his native Bohemia.
Maurizio Malagnini: 'Running in the Clouds'
Bruch: Concerto for Clarinet and Viola
20:10 Interval
Dvorak: Slavonic Dance, Op 46 No 4
Dvorak: Symphony No 8.
Last on