Main content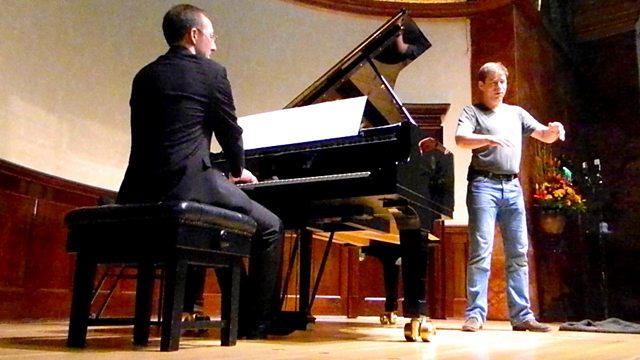 Hanno Muller-Brachmann, Hendrik Heilman
Song recital by bass-baritone Hanno Muller-Brachmann and pianst Hendrik Heilman. Schubert: Schwanengesang (excerpts). Brahms: Es schauen die Blumen. Schumann: Liederkreis, Op 24.
Live from Wigmore Hall, London. Bass-baritone Hanno Müller-Brachmann and pianst Hendrik Heilman perform music by Schubert, Brahms and Schumann - all settings of poetry by Heine.
Heinrich Heine inspired several of the greatest song-composers to write some of their most personal music. This recital includes settings of Heine that Schubert made and which were included in the collection of songs published after his death as his 'swansong' - Schwanengesang. Schumann's Op.24 Liederkreis (song-circle or cycle) consists of 9 Heine settings - products of the very happy year after he'd married the love of his life.
Presented by Sean Rafferty
SCHUBERT: Heine Leider from Schwanengesang (Atlas; Ihr Bild; Fischermädchen; Die Stadt; Am Meer; Doppelgänger)
BRAHMS: Es schauen die Blumen; Meerfahrt; Der Tod, das ist die kühle Nacht; Es liebt sich so lieblich im Lenze
SCHUMANN: Liederkreis Op.24
Hanno Müller-Brachmann (bass-baritone)
Hendrik Heilmann (piano).
Music Played
Wigmore Hall: Hanno Muller-Brachmann / Hendrik Heilmann