Main content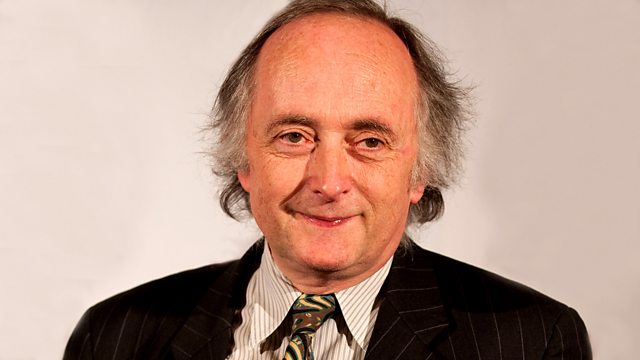 Christopher Reid
Michael Berkeley's guest is poet Christopher Reid. His choices include music from Bach, Beethoven, Bartok, Maddy Prior, Tobias Hume, Berio, Louis Armstrong and Jerome Kern.
Michael Berkeley's guest this week is the poet Christopher Reid. 'A Scattering', a moving series of elegiac poems for his late wife, the actress Lucinda Gane, who died of cancer in 2005, won the Costa Book of the Year - the first book of poetry to win since Seamus Heaney's 'Beowulf' in 1999. 'A Scattering' was also shortlisted for the 2009 Forward Poetry Prize and the T.S. Eliot Prize, and at the same time, his long poem 'The Song of Lunch', about two former lovers meeting at an old Soho haunt, was made into a BBC film starring Emma Thompson and Alan Rickman. A fomer poetry editor at Faber & Faber (a position once occupied by T.S. Eliot), he is often described as co-founder with Craig Raine of the so-called 'Martian' school of poetry, which applies exotic and humorous metaphors to everyday situations. He runs his own independent publishing house, Ondt & Gracehoper, and is also an illustrator. His Collected Poems have just been published by Faber & Faber.
Christopher Reid's musical tastes extend from a Bach partita for solo keyboard and Beethoven's Kreutzer Sonata for violin and piano, both of which he loves for their improvisatory qualities, to a movement from Bartok's Fifth String Quartet, which appeals to him for his folk-based character. He has also chosen Maddy Prior singing a traditional folk song, a piece for bass viol by Tobias Hume, Berio's Agnus, and music by Louis Armstrong and Jerome Kern.