Main content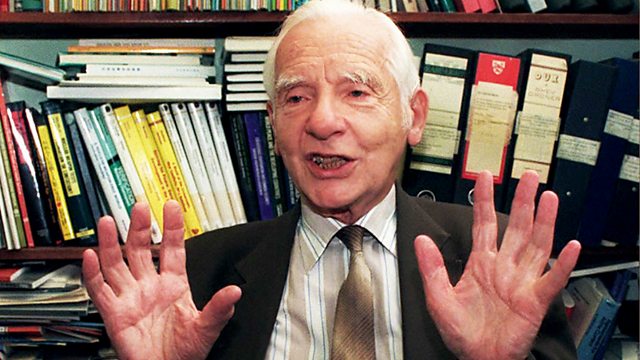 Joseph Rotblat
Astronomer Royal Sir Martin Rees chooses 20th-century physicist and campaigner, Joseph Rotblat. With Matthew Parris. From January 2012.
Astronomer Royal Sir Martin Rees tells Matthew Parris why his hero, physicist Joseph Rotblat, lived a "great life".
Rotblat was a brilliant physicist who was the only scientist to resign from the Manhattan Project once it became clear that Germany would not make an atomic bomb. Rotblat believed that all scientists have a moral obligation to work for the benefit of mankind, and spent his life campaigning against the proliferation of nuclear weapons.
Joining Lord Rees and Matthew Parris in the studio is Rotblat's friend and colleague Kit Hill.