Main content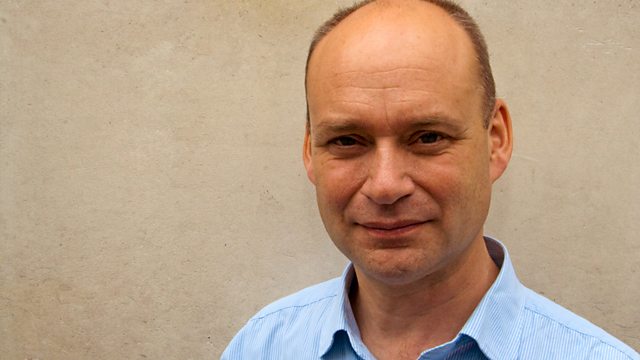 The Internet Millionaires' Club
Jolyon Jenkins enters the world of mirrors that is internet marketing. Here, ordinary people dream of becoming millionaires without having to do any work. It is really possible?
Wouldn't it be nice to have money rolling into your bank account without really having to do anything; perhaps an hour or so's work every other day merely to check everything's flowing smoothly? Thousands of people dream of doing just that, using the internet. They call it "passive income", or "the laptop lifestyle". In this documentary Jolyon Jenkins meets the people trying to make it work - and the others who are telling them that their dream really could come true.
It is a bigger business than you might imagine. For example at the World Internet Summit in a hotel near Heathrow, several hundred people gathered to listen to globe trotting gurus who explained how to leave your job and gain "freedom". And the Summit is only one dozens of events that are going on all the time. But can it really work?
It seems to, for people like Mili Ponce, the self-styled "Twitter Queen" who promotes "health products" like green tea, vitamin pills and diets. Or Mark Lyford, a former online pornography seller and cannabis grower, who claims to have made $320,000 in his first year as an internet marketer. Others struggle, like John Hutchinson, a 70 year old retired charity worker, who has spent £15,000 on advice from "mentors" but who has made almost nothing back.
If all else fails, you can make money working for other internet marketers, for example by writing junk content for websites designed to attract lucrative traffic. You'll get paid 50p per article and you'll be competing with people in the Phillippines and India. In the programme, Jolyon enters this world of globalised hack work, churning out dozens of articles on "How to Get Your Ex Back", "Getting Rid of Boils", and - as a low point - "Huggies Printable Wipes Coupons". The latter turns out to have been commissioned by the administrator of a nursing home in Ohio, who is hoping to earn enough money from internet marketing to quit her day job.
With luck and hard work it is possible to get rich through internet marketing. But only by polluting the internet with rubbish. And for most, the dream of joining the internet millionaires club remains tantalisingly out of reach.
Last on
Broadcast