Main content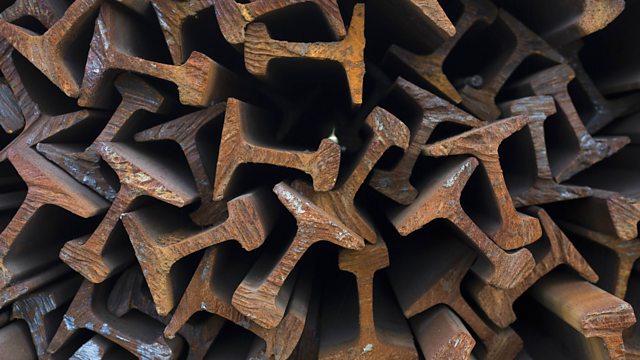 Metal Theft
As metal theft reaches epidemic proportions, Andrew Hosken hears how stolen scrap is 'laundered' by dealers and reveals a promised Government crack down on the cash economy.
Metal theft has reached epidemic proportions, not just in the UK but across the world, driven by a huge demand in countries like China.
Andrew Hosken explores how stolen scrap is 'laundered' into the legitimate system, visiting Walsall in the West Midlands where the 'Tatters' have been rag and bone men for generations. The tradition of cash based exchange means sellers of stolen scrap are virtually impossible to track down.
It's now emerging that more sophisticated criminals are involved in large scale theft and moving scrap around the country. Local authorities feel powerless in the face of weak legislation, but the legitimate industry calls for better enforcement.
As forecasts predict that demand for metal will mean that prices continue to rise, we ask why the authorities seem unable to control the theft. The Home Office Minister, Lord Henley tells The Report that although better record keeping will help, the Government is promising to crack down on the cash economy.
Producer: Rob Cave.