Main content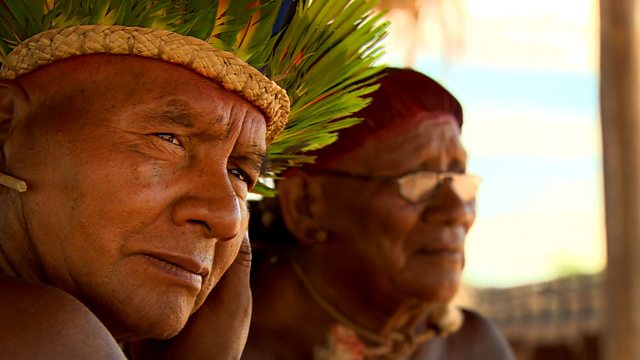 Saving the Brazilian Amazon
Saving the Brazilian Amazon: Justin Rowlatt investigates how the Brazilian authorities have managed to significantly reduce rates of deforestation in the Amazonian rainforest.
The Amazon rainforest is perhaps the world's greatest single environmental asset. For years the accepted wisdom has been that the remorseless tide of destruction there is unstoppable. Justin Rowlatt travels to Brazil to question this conventional account and finds that over the last five years rates of deforestation have plummeted by more than half. There is now serious and credible discussion about stopping deforestation completely and even replanting rainforest in deforested areas.
He joins raids deep in the jungle with a team of armed Brazilian environment agents - and watches as a gang of loggers are caught in the act. He meets the farmers and ranchers who are now conserving rather than cutting the forest, including one of the world's biggest farmers, the man they call the King of Soya, Blairo Maggi. He meets an Indian tribe who have been enlisted as "smoke jumpers" - frontier firefighters protecting the forest from wild fires.
He travels to the most remote state in Brazil to see a project which has created a viable market for the traditional industry of wild rubber tapping by building a condom factory in the middle of the jungle.
Of course there is still enormous pressure on the forest. 2011 saw a spike in deforestation and a big debate about the management of the forest which has shown the continued power of the rural lobby. While Brazil's success in taming deforestation remains fragile Justin asks if there is cause for hope that the greatest ecosystem on the planet can be preserved.
Producer: Keith Morris.