Main content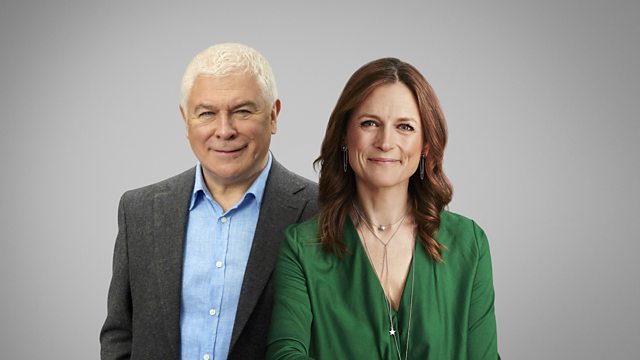 Monday - Sean Rafferty
Presented by Sean Rafferty, with live music from Christopher Purves, Melissa Phelps, Paul Watkins, Tom Carroll and Moray Welsh plus Paul McCreesh, David Waterman and Phil Grabsky.
In celebration of her 60th birthday, RCM cello professor Melissa Phelps is joined by cellists Paul Watkins, Tom Carroll, Moray Welsh and pianists Anthony Hewett and Caroline Palmer to perform live in the In Tune studio ahead of their celebratory concert at Amaryllis Fleming Concert Hall, Royal College of Music.
Yet another cellist, Endellion Quartet's David Waterman, joins presenter Sean Rafferty along with filmmaker Phil Grabsky to discuss his new film 'In Search of Haydn', exploring the life and work of 'the most elusive of the three Viennese composers". The film's premiere at the Barbican is preceded by a live performance from the Endellion Quartet.
Plus Gabrieli Consort & Players director Paul McCreesh vists the In Tune studio with baritone Christopher Purves to talk about the forthcoming premiere of his new English translation of Haydn's The Seasons. Christopher will perform music from the work live with pianist Lindy Tennent-Brown.
Presented by Sean Rafferty.
Main news headlines are at 5.00 and 6.00
Twitter: @BBCInTune
E-mail: in.tune@bbc.co.uk.