Main content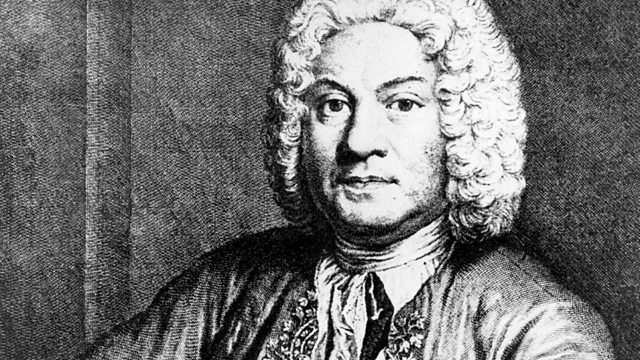 Donald Macleod introduces Couperin's work.
As a leading figure in the French baroque and a member of a musical dynasty active in France from the 16th to 19th century, it's frustrating and surprising that so little is known about François Couperin. Indisputably François le Grand as he has come to be known, was a valued musician at the court of Louis XIVth. His career falls between two other baroque greats, Lully and Rameau, the other man often credited with being a master of the French harpsichord school. Yet the surviving fragments of his life have been pieced together from a few dry documents. Unlike Lully and Rameau, François Couperin wasn't drawn to the operatic stage, rather he was a successful composer of chamber music, and early in his career, church music, masses and motets, but perhaps his crowning achievement was the production of well over 200 pieces for harpsichord. Published in four volumes of harpsichord works and an influential treatise on the art of playing the harpsichord they form a remarkable testimony to his achievements and offer us a tantalising window into the world of personalities that surrounded this elusive figure.
Donald Macleod and biographer, baroque authority and harpsichordist Olivier Baumont pay a visit to The Cobbe Collection of keyboard instruments at Hatchlands Park in Surrey. There, among a unique collection of composer owned instruments, rests an original Ruckers harpsichord, of the kind greatly favoured in Couperin's age. Across the course of the week, and specially recorded on this historic instrument, Olivier Baumont presents a portrait of Couperin as his contemporaries would have heard him.
More episodes
Previous
You are at the first episode