Main content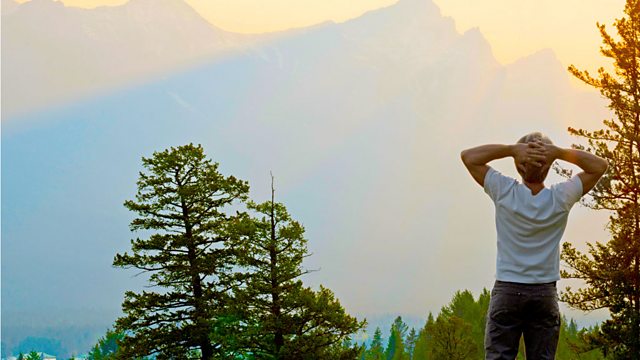 Epiphany
Texts and music related to epiphany, with readings by Joanna David and Bertie Carvel. Including TS Eliot, Carol Ann Duffy and Wole Soyinka, plus Bach, Menotti, Lennox Berkeley.
In the Christian tradition, The Epiphany marked one of the first manifestations of God to mankind - to the gentiles - when the Magi or Wise Men were presented to the new-born Christ. It was a moment of revelation, of insight and understanding, as Christ's divinity was revealed.
Richard Strauss's Die heiligen drei Könige opens this edition of Words and Music with its mournful and subdued strings. Introducing the religious theme, the piece describes the epic and starlit voyage of the three Magi as they sought the Christ child.
George Mackay Brown's Epiphany Poem, read by Joanna David, describes the horror of this journey: the Magi 'Suffered salt, snow, skulls'. But at the end, the revelation of God to man brings hope and salvation; the first word is made flesh. Strauss expresses the movement from suffering to salvation through the modulation from minor to major key.
The Epiphany has been interpreted by many composers including Jonathan Dove, Judith Bingham and Richard Trunk whose work we hear in this programme.
In contrast, TS Eliot's The Journey of the Magi, read by Bertie Carvel, is a dramatic monologue from the point of view of one wise man. The anguished narrator, rather than expounding the joy of the birth or the beauty of the Eastern star, explains that the coming of Christ brought about the end of his world, 'the old dispensation'. The birth was 'bitter agony for us, like Death, our death.'
In Queen Herod, Carol Ann Duffy subverts the Epiphany story. The poem tells the tale of three queens whose visitation brings a warning: the eastern star heralds the birth of 'a swaggering lad' who will break her daughter's heart. Stansilaw Baranczak's The Three Magi introduces a secular aspect to the theme of epiphany, transposing the story to Communist Poland and the arrest of a dissident: the gold of a watch and the frankincense of cigarette smoke serve as substitutions for the Magi's gifts: 'what is this myrrh, anyway / you'd have to finally look it up / someday.'
Beethoven's Symphony No.3 expresses a secular epiphany in the finale, as its headlong rush is interrupted with a slow section, building to an overwhelming climax; Janacek's Taras Bulba describes a similar epiphanic movement.
Music Played
Timings (where shown) are from the start of the programme in hours and minutes
George Mackay Brown

Epiphany Poem, read by Joanna David

Robert Fitzgerald

Epiphany, read by Bertie Carvel

WB Yeats

The Magi, read by Joanna David

TS Eliot

Journey of the Magi, read by Bertie Carvel

Carol Ann Duffy

Queen Herod, read by Joanna David

Stanislaw Baranczak

The Three Magi, read by Bertie Carvel

Matthew Arnold

Dover Beach, read by Joanna David

Robert Frost

Revelation, read by Joanna David

Arthur Rimbaud

Lives, translated by Wyatt Mason, read by Bertie Carvel

Marcel Proust

Swann's Way, translated by Scott Moncrieff and Kilmartin, read by Joanna David

William Shakespeare

Twelfth Night, read by Joanna David

Wole Soyinka

In the Small Hours, read by Bertie Carvel

WH Auden

Well so that is that, read by Bertie Carvel