Main content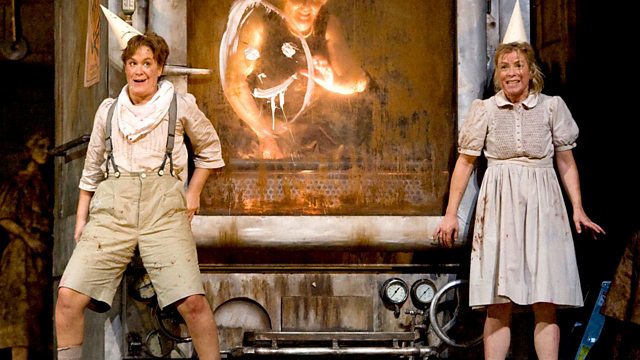 Humperdinck's Hansel und Gretel
Live from the Metropolitan Opera House, New York, Robin Ticciati conducts an English language production of Humperdinck's popular opera Hansel und Gretel.
This English language production of Humperdinck's perennially popular Hansel and Gretel is The Met's equivalent to a seasonal panto. Including all the fun of cross-dressing, with mezzo Alice Coote (brother to Aleksandra Kurzak's Gretel) donning trousers to play Hansel, and tenor Robert Brubaker pulling on a frock and clutching a broomstick to play the wicked witch. One of Britain's hottest musical exports, Robin Ticciati, conducts.
Presented by Margaret Juntwait with guest commentator Ira Siff.
Humperdinck: Hansel and Gretel
Hansel.....Alice Coote (Mezzo soprano)
Gretel.....Aleksandra Kurzak (Soprano)
The Gingerbread Witch.....Robert Brubaker (Tenor)
Peter.....Dwayne Croft (Baritone)
Gertrud.....Michaela Martens (Mezzo soprano)
Sandman.....Jennifer Johnson Cano (Soprano)
Dewman.....Lei Xu (Soprano)
Metropolitan Opera Orchestra
Metropolitan Opera Children's Chorus
Conductor.....Robin Ticciati.