Main content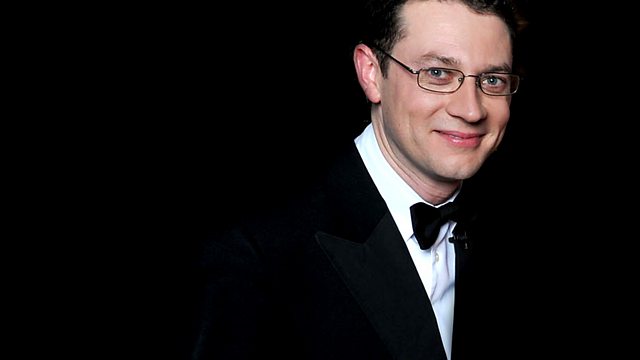 John Wilson selects favourite British film scores, including Things to Come, Henry V, Hobson's Choice, Miss Marple, the Carry On films, Shadowlands, Anna Karenina and Wilde.
Conductor John Wilson presents a personal selection of favourite British film scores including music from movies as diverse as Henry V, Miss Marple, Carry On and Shadowlands.
John's selection:
Arthur Bliss: March from "Things to Come"
Malcolm Arnold: Music from "Hobson's Choice"
Allan Gray: Prelude from "A Matter of Life and Death"
Georges Auric: "The Titfield Thunderbolt"
William Walton: Suite from Henry V (arr.Mathieson)
Patrick Doyle: "Much Ado About Nothing" - Pardon Goddess Of The Night
John Ireland: March: "Scorched Earth" from 'The Overlanders'
Ron Goodwin: Miss Marple theme
Richard Rodney-Bennett: " Murder on the Orient Express"
Constant Lambert: "Anna Karenina" Suite
Bruce Montgomery (arr.Whittle): "Carry On" Suite (...Sergeant/....Teacher/....Nurse)
John Dankworth: All Gone (from "The Servant")
Angela Morley: "Kehaar's theme" from Watership Down
Debbie Wiseman: "Wilde"
George Fenton: "Shadowlands".
Podcast
A view of classical music from a range of presenters; themed series and one-off programmes