Main content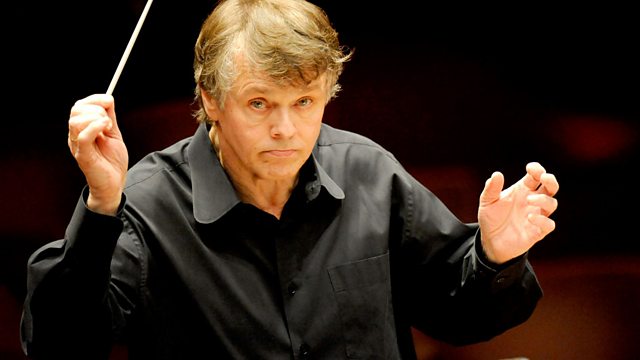 01/01/2012
From the Musikverein, Mariss Jansons conducts the Vienna Philharmonic in its traditional New Year concert of music by Johann Strauss II and his contemporaries.
Live from the Musikverein, Vienna
Presented by Petroc Trelawny
The Vienna Philharmonic presents its traditional New Year greeting to the world, with this special concert of music from the Johann Strauss family and their contemporaries. The light-hearted yet subtly profound character of the music sends a message of optimism for the year ahead.
The conductor Mariss Jansons is making his second appearance in this role, and he has a long standing relationship with the orchestra.
Johann & Josef Strauss: Vaterlandischer Marsch.
Johann Strauss: Rathausball-Tanze, op. 438.
Johann Strauss: Entweder-oder!, op. 403.
Johann Strauss: Tritsch-Tratsch, op. 214.
Carl Michael Ziehrer: Wiener Bürger, op. 419.
Johann Strauss: Albion Polka, op. 102.
Josef Strauss: Jockey Polka, op. 278.
10.45am Interval;
Including an interview with Mariss Jansons.
11.15am Part 2.
Joseph Hellmesberger: Danse diabolique.
Josef Strauss: Kunstler-Gruss, op. 274.
Johann Strauss: Freuet euch des Lebens, op. 340.
Johann Strauss: Sperl Galopp, op. 42.
H.C. Lumbye: Copenhagen Steam Railway Galop.
Josef Strauss: Feuerfest, op. 269.
Eduard Strauss: Carmen-Quadrille.
Tchaikovsky: Panorama & Waltz from 'The Sleeping Beauty'.
Johann & Josef Strauss: Pizzicato Polka, op. 25.
Johann Strauss: Persian March, op. 289.
Josef Strauss: Brennende Liebe, op. 129.
Josef Strauss: Delirien, op. 212.
Johann Strauss: Donner und Blitz.
Vienna Philharmonic Orchestra,
Mariss Jansons (conductor).