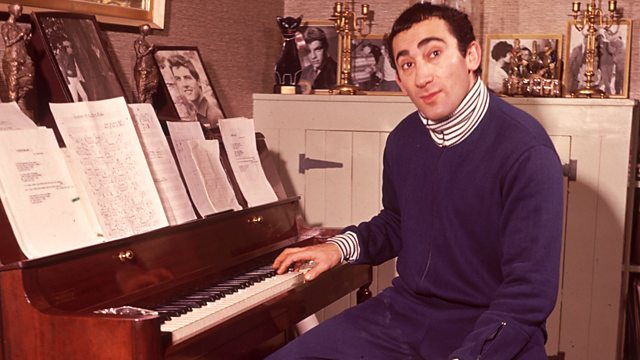 Episode 2
Lionel Bart was a unique musical talent. He found fame with the hugely successful musicals Oliver! and 'Fings Ain't Wot They Used T'Be', but he was also a hit-making machine for some of Britain's first rock'n'roll stars - Tommy Steele, Marty Wilde and Cliff Richard, as well as giving the James Bond movie franchise its first song.
He socialised with figures from both serious and populist culture, and experienced a downfall that was as spectacular as his theatrical triumphs.
David and Caroline Stafford's new biography of Bart draws on previously unseen archive sources and interviews with those closest to him.
Today, Bart meets Joan Littlewood and writes the songs for 'Fings Ain't Wot They Used T'Be'. Read by Alistair McGowan.
Abridged by Julian Wilkinson
Produced by Emma Harding.
Last on