Main content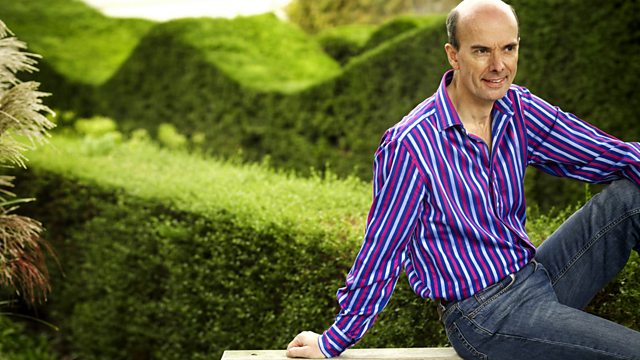 Verdi's La Traviata
From the Royal Opera House, Covent Garden, Martin Handley presents a performance of Verdi's enduring favourite, La Traviata, featuring Ailyn Perez and Simon Keenlyside.
Verdi's La Traviata
Presented by Martin Handley
From the Royal Opera House, Covent Garden, Verdi's enduring favourite, La Traviata, recorded earlier this month. Adapted from Dumas' novel La Dame aux Camélias, it's the story of the Fallen Woman, the tragic courtesan who pays the ultimate price for taking a lover only to be forced to leave him against her wishes, as they break Parisian society's conventions. Soprano Ailyn Pérez portrays Violetta, la Traviata, in a Covent Garden debut role; Alfredo, her young, carefree lover is performed by tenor Piotr Beczala; his father, Giorgio Germont, whose family's honour is compromised by the doomed lovers, is portrayed by Simon Keenlyside - his first time in the Covent Garden stage performing a role he took recently to Japan with the ROH. This classic production of La Traviata, by Richard Eyre, provides a fascinating portrait into a pleasure-seeking, double-standards, decadent society. At the helm of the Royal Opera House Orchestra and Chorus is Patrick Lange.
Violetta Valéry.....Ailyn Pérez (Soprano)
Alfredo Germont.....Piotr Beczala (Tenor)
Giorgio Germont.....Simon Keenlyside (Baritone)
Baron Douphol.....Eddie Wade (Baritone)
Doctor Grenvil.....Christophoros Stamboglis (Bass)
Flora Bervoix.....Hanna Hipp (Mezzo soprano)
Marquis D'Obigny.....Daniel Grice (Bass baritone)
Gastone de Letorières.....Ji Hyun Kim (Tenor)
Annina.....Gaynor Keeble (Mezzo soprano)
Giuseppe.....Neil Gillespie (Tenor)
Messenger.....John Bernays (Bass)
Conductor.....Patrick Lange
The Orchestra and Chorus of the Royal Opera House.