Main content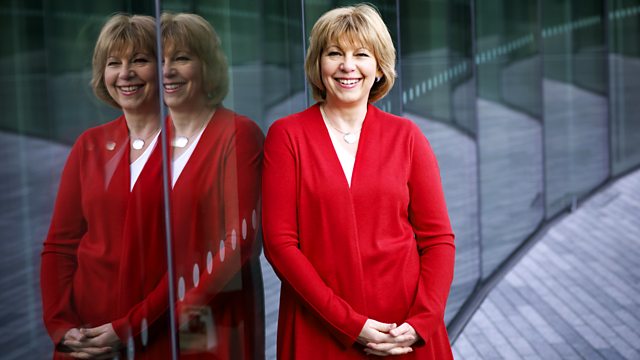 Episode 8
Penny Gore presents music associated with the theatre. Elgar: Grania and Diarmid. Nielsen: Aladdin Suite. Sibelius: The Tempest - Incidental music. Grieg: Peer Gynt Suite No 1.
Penny Gore rounds off the week by presenting the BBC's orchestras in some famous Nordic theatre music - plus more from Britain.
WB Yeats co-wrote the play 'Grania and Diarmid' - and asked Elgar for some incidental music, which he duly delivered: it begins the programme today.
Danish composer Carl Nielsen had spent the summer of 1918 writing music for 'Aladdin' to be performed at the Royal Theatre in Copenhagen the following February. Imagine his annoyance when he arrived at the theatre to find that half the orchestra pit had disappeared to accomodate an extended stage, and that the orchestra would have to sit on the stage and perform from under the 'staircase' set. If that wasn't bad enough the theatre producer then proceeded to cut and re-order large chunks of the music. Nielsen had enough and removed his name from the production's posters and programmes.
Perhaps Nielsen should have let Sibelius know about his problems, as the same theatre and same producer approached Sibelius for music for a production of Shakespeare's 'The Tempest' in 1925. However, perhaps it was the producer who had learnt his lesson as this was a far more successful production. One review said: 'Shakespeare and Sibelius - at last these two geniuses have found one another'. Sibelius composed his 'Tempest' score after his Seventh Symphony, and along with Tapiola it was the last music Sibelius published.
Elgar:
Grania & Diarmid
BBC Symphony Orchestra
Nicholas Collon (conductor)
2.15pm
Nielsen:
Aladdin - Suite from the incidental music
BBC Concert Orchestra
Arvid Engegaard (conductor)
2.40pm
Sibelius:
The Tempest - Incidental music (complete)
Actors: Geoff Breton, Richard Goulding, Sasha Higgins, Benedict Hopper, Philip Langhorne.
Di Trevis (director)
BBC Symphony Orchestra
John Storgards (conductor)
4.10pm
Grieg:
Peer Gynt - Suite No.1
BBC Concert Orchestra
Arvid Engegard (conductor).