Main content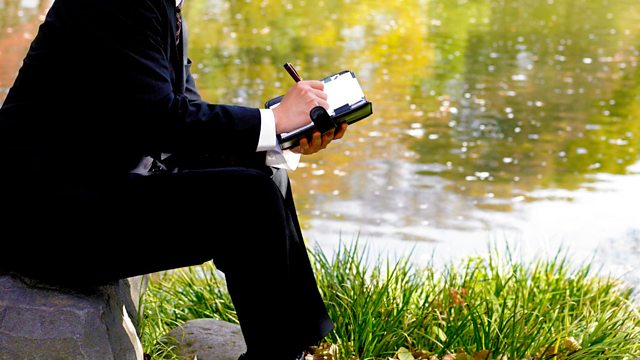 Dee
Poet Paul Farley journeys along the Welsh River Dee. From its source in the mountains of Snowdonia down to the estuary, he reflects on the allure of John Milton's 'wizard stream'.
Across heaths, sands and marshes, poet Paul Farley explores the geography of the imagination inspired by the River Dee. From its source in the mountains of Snowdonia, through the borderlands of England and Wales and down to the estuary opening out to the Irish Sea he reflects on the allure of what John Milton called the 'wizard stream'.
The lower reaches of the Dee have nearly silted up and marshland covers its wide banks from which Roman legions once sailed, passengers embarked to Ireland and, further upriver, where Chester was founded. The nearby River Mersey had not yet been stirred into commercial life when the Dee was in full swing centuries ago. For Farley, born in Liverpool and a pleasure tripper to the Dee in his childhood, he always saw it as the Mersey's 'shadow river'.
In this river biography he searches for the true spirit of the Dee. Deep in North Wales, he seeks out the source of what the Celts called Deva - the waters of divinity - above Bala Lake at a place, in the ruins of a chapel, not on any map. He passes through the rapids of Llangollen a place of outstanding beauty haunted by death where folk songs of suicide in its black waters still echo today. He visits Holt where the Dee becomes the (once fractious) national border and where HG Wells, author of War of the Worlds, worked as a school teacher. He crosses Burton marshes with a wildfowler at dawn, tracing migrations of birds. Finally, he reflects on Milton's great elegy 'Lycidas' on Hilbre Island, where the Dee meets the sea and where Milton's great friend Edward King was drowned. A monastic cell used to inhabit Hilbre Island when it was a point of pilgrimage. Today, Paul finds a different kind of brotherhood looking after the island.
Producer Neil McCarthy
Last on
Broadcasts
New Year's Day 2012

21:15